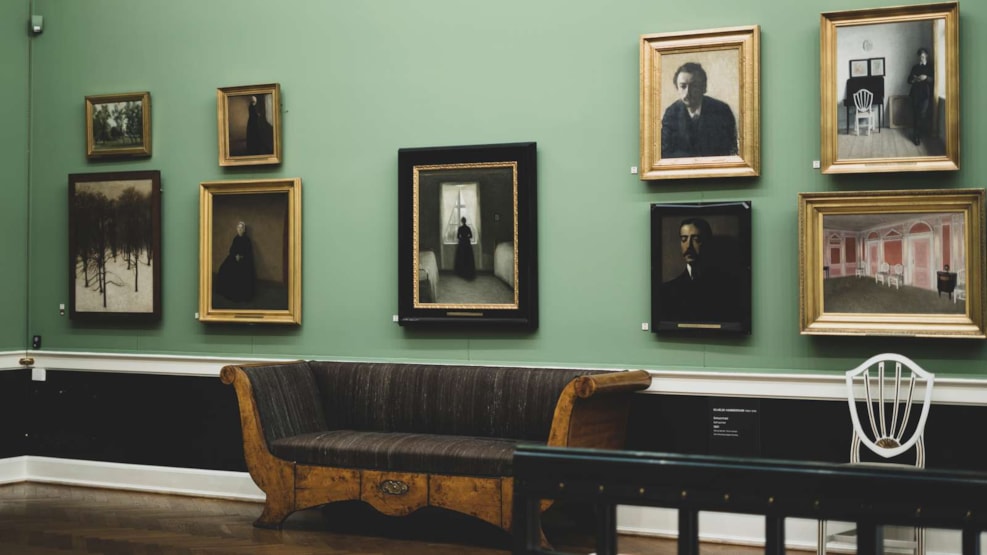 The Hirschsprung Collection
This glorious gallery showcases Danish art from the 19th and early 20th century, including the best of the Danish Golden Age.
Spanning the period from the Danish Golden Age to the Skagen painters and the Modern Breakthrough, this Østerbro gallery presents some of the most evocative and moving paintings in Danish art history. 
In a beautiful building, in the Østre Anlæg park in central Copenhagen, today listed as a building of special importance, you can discover some of the most important works by masters such as Eckersberg, Købke, Krøyer, and Hammershøi.
A private art collection made public
The museum is built around the personal art collection of Heinrich Hirschsprung, a tobacco manufacturer, who donated his collection to the Danish state in 1902. The collection offers a representative selection of paintings from one of the most outstanding eras of Danish art history.
The museum building is a beautiful example of the neo-classical style, where the interior, with its subdued colors and small galleries, creates a special and intimate atmosphere. There isn't a better setting for the intimate portraits and scenes of daily life from over a hundred years ago that constitute much of the collection.
The museum also hosts temporary exhibitions, activities for children and guided tours.
The Parkmuseerne museum district
The Hirschsprung Collection is part of the museum district Parkmuseerne in and around King's Garden. A ticket to Parkmuseerne gives you access to all six great museums in one ticket. Tickets are sold at all of the six museums.