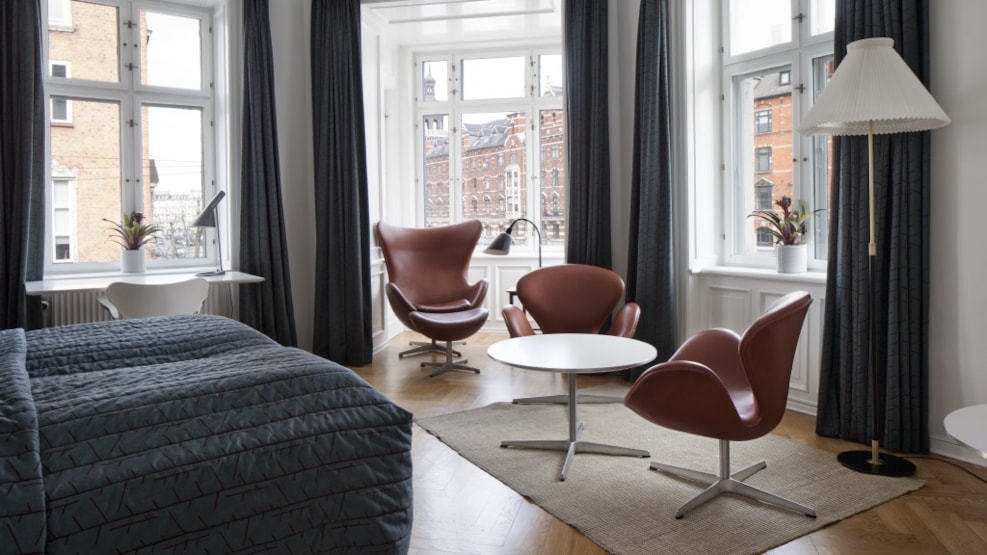 sustainable_experience
Hotel Alexandra
Like staying with a Danish design-loving friend in Copenhagen
Hotel Alexandra is probably the only hotel on Earth, with such a unique and large collection of Danish mid-century furniture. Right in the center of Copenhagen, at the corner of City Hall Square, you will find the hotel. Only a few steps from Tivoli Gardens and the main shopping area! 
Over the past years, the owners have collected a large collection of world-famous, Danish mid-century vintage furniture, and when you enter the lobby, it is like going back in time.
The 61 rooms and the lobby are all furnished as if you were staying with a design-loving Dane in the 50s and 60s. In the evening time, you can put on your favorite record or study one of the Designer books from the lobby library, while we serve you a complimentary glass of wine.
When staying at the Hotel Alexandra, you can have breakfast at the restaurant located in the hotel.