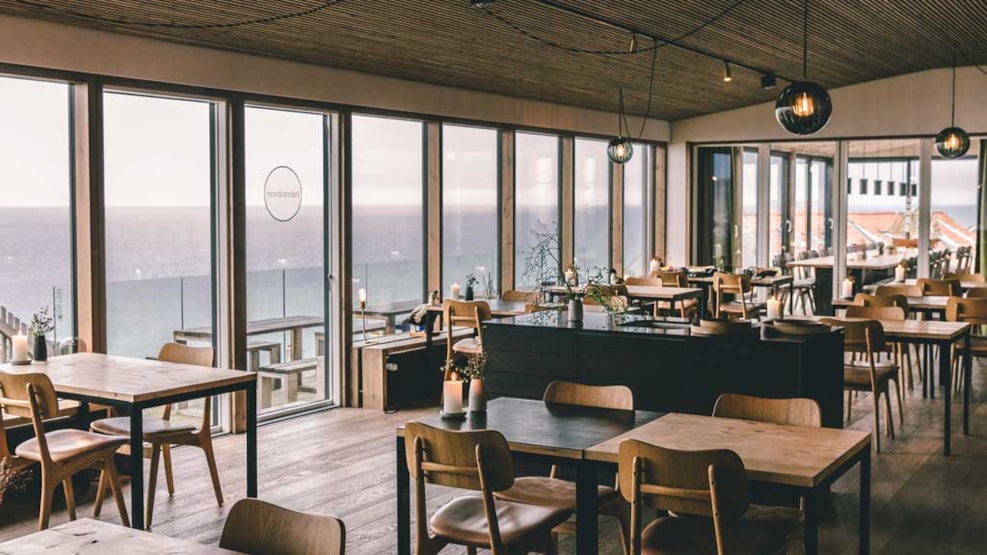 Hotel Nordlandet
Nestled right on the rocky shore, Hotel Nordlandet is the perfect base for further exploration of Bornholm.
The beautiful hotel is run by the people behind Restaurant Kadeau - one of the most acclaimed restaurants in both Copenhagen and Bornholm.
The great taste and eye for detail is easily noticed as you enter the modern, Nordic minimalistic and super tasteful rooms. All individually styled – and more important: all with ocean view and the mesmerizing sound of waves to tuck you in at night.
The terrific restaurant pays tribute to the local surroundings, the prime produce foraged on the island, and works perfectly as a delicious start to your day, or as a gastronomic grand finale of a day of exploring the island.
The bar Penyllan on the ground floor serves bar food, barrel aged cocktails and fresh made beer from their own brewery on the island. By the friendly owners and in cozy surroundings.