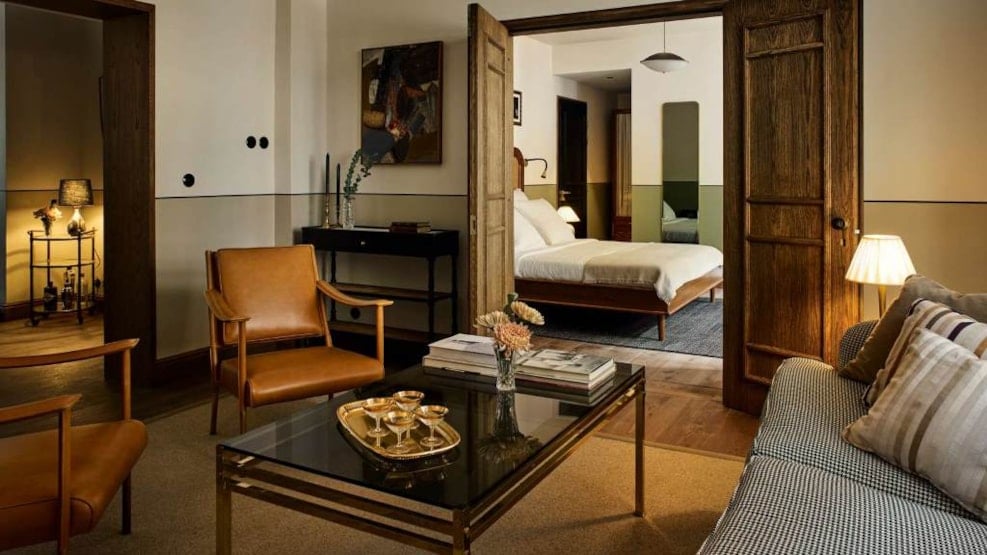 Hotel Sanders
The luxury Hotel Sanders will give you 'hygge' combined with Danish Design, quality service and a home away from home-feeling. A place you do not want to leave again.
Behind the old stage of the Royal Danish Theatre, on a quiet cobblestoned street lies the cosy and luxurious but casual Hotel Sanders. The owner of the hotel Alexander Kølpin, voted the best male ballet dancer in the world in 1993, has an ambition to make Sanders feel more like a home than a hotel. It is down to earth and like stepping into a theatre - the guests are in focus, but the scenography and interior complete the experience. 
The service is one of the reasons why, Sanders rises to a new level and stands out from many other luxury hotels. The staff is elegant and well-dressed, and they are there to make you feel at home and recommend their favourite spots in the city, bringing their own personality to the job. You will feel very welcome, and you probably do not want to leave again.
A mix of mid-century vintage and Danish, modern design
The classic and historical hotel consists of 5 floors and 52 rooms with everything from smaller train-like coupe rooms to the Sanders Apartments with reminiscence of big Copenhagen apartments. Everywhere the light is warm and low-key, and you will find a fireplace almost wherever you go. The interior is a combination of mid-century wooden vintage and modern Danish furniture. It is all specially designed for Sanders with wide beds and woven carpets. In addition to all the rooms, there is a winter garden on the fifth floor with a view of the night sky. There is also the Tata cocktail bar and the restaurant Sander's Kitchen, where they offer organic, local and homemade delicacies and baked goods for both guests and visitors. Another highlight is the breakfast. There isn't a menu, you just order what you want.