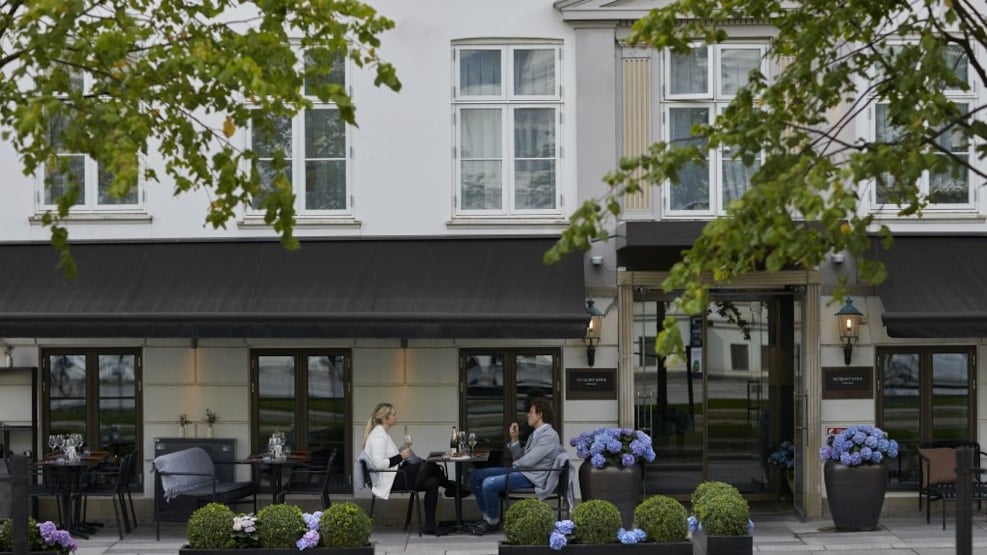 sustainable_experience
Hotel SKT. Annæ
The beautiful Hotel SKT. Annæ is a newly renovated 4-star boutique hotel near Nyhavn.
Newly renovated Hotel SKT. Annæ is a modern four-star boutique hotel with historic charm and soul. Situated on the peaceful square Sankt Annæ, a few steps away from the Queen's Palace, Hotel SKT. Annæ provides tranquility in the very heart of Copenhagen. At the end of the square, the street opens up to the beautiful harbor of Copenhagen.
The interior design is inspired by the renowned Danish painter Vilhelm Hammershøi and the décor is kept in a modern Copenhagen style full of personality. Everything is carefully selected to allow guests to enjoy the atmosphere of Copenhagen from within the hotel. The hotel features two beautiful atrium courtyards, from one of which guests can enjoy the breakfast buffet in the morning. The breakfast buffet is certified 30-50% organic and focuses on high-quality Nordic produce. The breakfast buffet is open to all, and visitors can buy a breakfast voucher from the reception.  
The hotel is located within walking distance from the metro station Kongens Nytorv, from where guests can reach the airport in just 15 minutes.