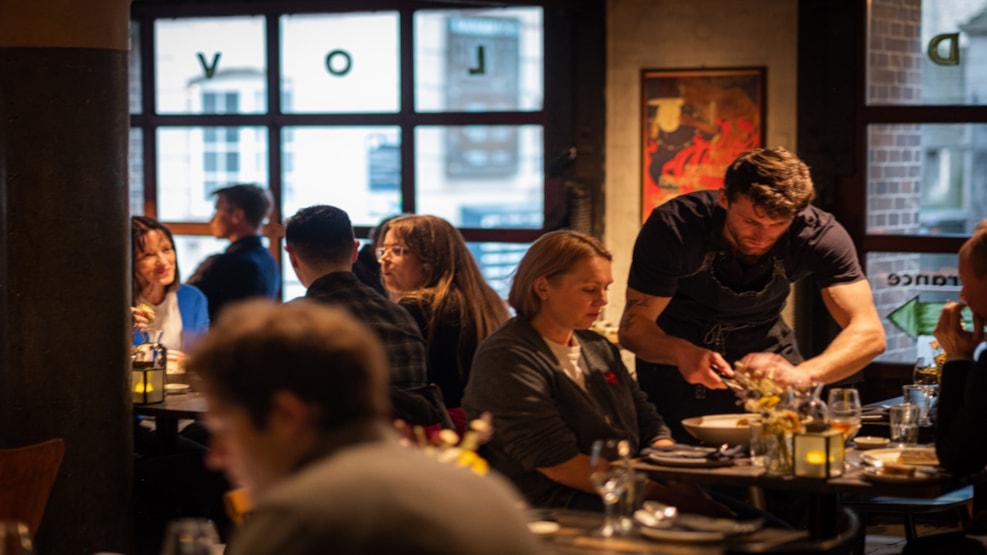 Il Buco
At Il Buco you experience an uncompromising approach to accountability and honest produce, and a great love for small, local, Danish producers – both when it comes to organic ingredients and pure wine.
Il Buco offers a seasonal menu with a touch of Italian inspiration - made with 99% Danish ingredients. Their menu changes with the availability of fresh ingredients from the producers and farmers they work with. Their food is made with care and love - from scratch.
Il Buco's philosophy is all about the simple, clean meal, where responsibility is at the centre of every choice made. In the cosy restaurant, the focus is on seasonal, organic and local ingredients grown regeneratively in Denmark. A love for the traditions of the boot country is evident on the menu, and the restaurant only serves gently caught seafood and meat from small, conscious producers.
The restaurant also runs its own bakery and wine import, where strict requirements to make a difference also set the agenda. The bakery produces organic sourdough bread, croissants and other pastries, and at Il Buco Importazione you'll find a solid selection of Italian wines produced with little or no intervention. Il Buco is also behind the popular La Banchina on Refshaleøen. So there are plenty of opportunities to experience the Italian atmosphere no matter where you are in the Danish capital.
Visit them every day for breakfast, lunch or dinner, cakes, homemade pasta, snacks, drinks and Italian natural wines.