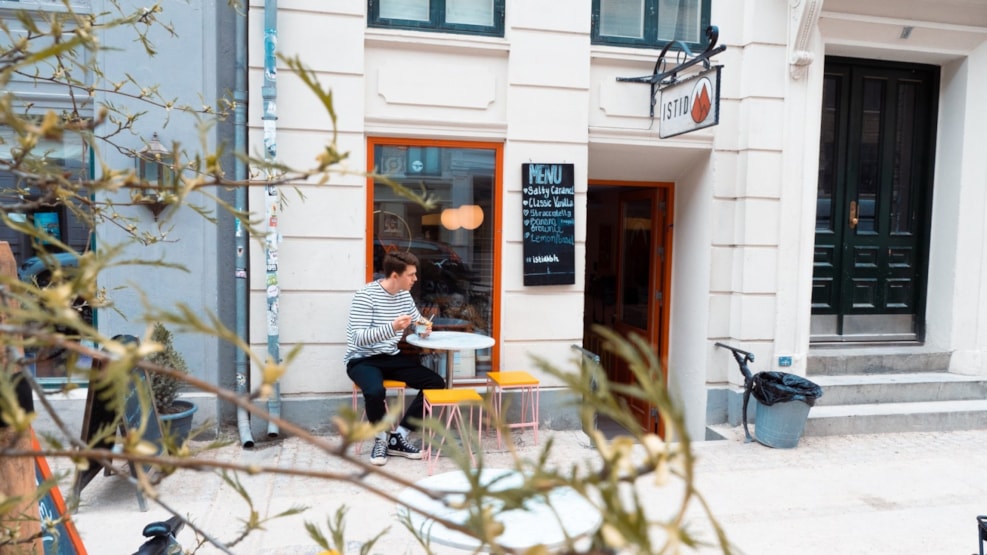 sustainable_experience
ISTID
At ISTID (Ice age) in Jægersborggade you'll get organic ice cream made from fresh ingredients and liquid nitrogen.
Anniken and Nina have been freezing every Copenhagener's (ice)cold dream since 2015. It all started with a nitrogen adventure in their shop in the trendy street of Jægersborggade in Nørrebro. At ISTID the ingredients are fresh, and most of them are organic. And the ice cream – it's made from liquid nitrogen.
ISTID was the first ice cream store in Scandinavia to make ice cream with liquid nitrogen. This procedure gives the ice cream a unique consistency. Thoughts are almost led to chemical experiments when the ice cream is made, and a thick white smoke cloud surrounds the process.
Besides their two shops ISTID offers catering at events, teambuilding and special occasions. All with a guarantee of becoming an icecold pleasure.