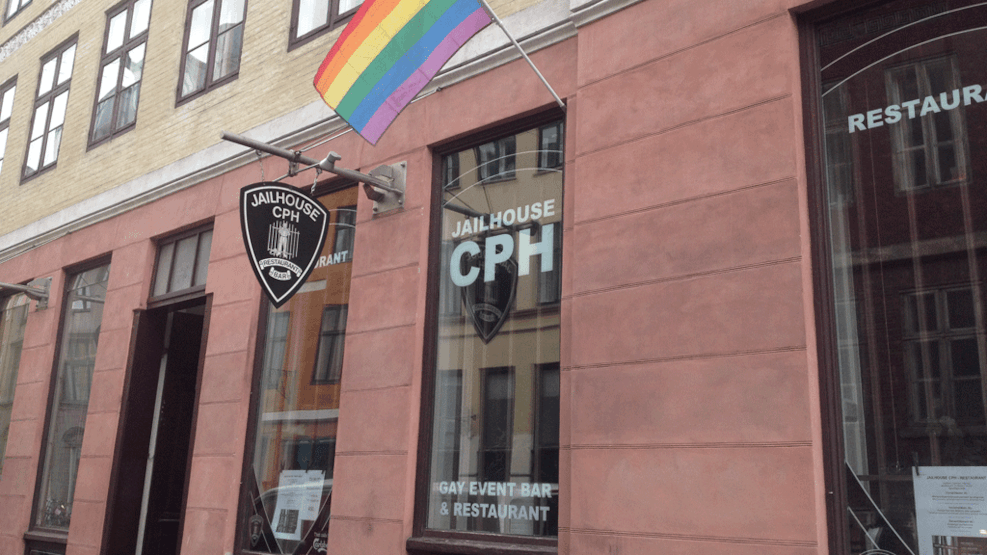 Jailhouse CPH
Jailhouse CPH is a gay bar and restaurant located in the heart of Copenhagen. The bar has a recurring prison theme with prison bars, handcuffs and cells as part of the interior.
Jailhouse CPH offers drinks behind bars, served by bartenders in police uniforms. The bar, located in the basement, offers drinks titled Blue lights and Handcuffs. Everyday from 15:00 to 21:00 is happy hour.
Besides drinks and good times by the bar, Jailhouse is a restaurant on Thursdays, Fridays and Saturdays.