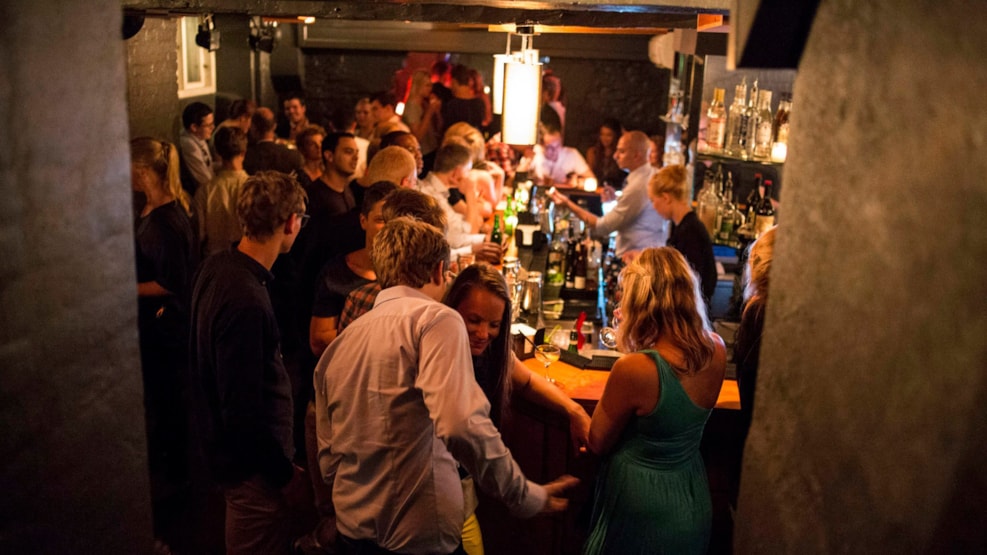 The Jane
The nightclub and cocktail bar, The Jane is located in the heart of Copenhagen on Gråbrødre Square. Here you are invited into rooms in best 'Mad Men'-style.

Walking down the stairs to the 340 square meters nightclub, you will see a fireplace and a large bar where the bartenders are ready to make your favorite drink.

Bookshelves and hidden doors

You can enjoy your cocktail at the bar or in an adjacent room, where you can sit in Chesterfields and plush chairs.

In some of the rooms, there are old bookshelves, which during the evening open and reveal hidden doors. Behind these doors, there are several other bars.

If you like to dance, a DJ will play around midnight.