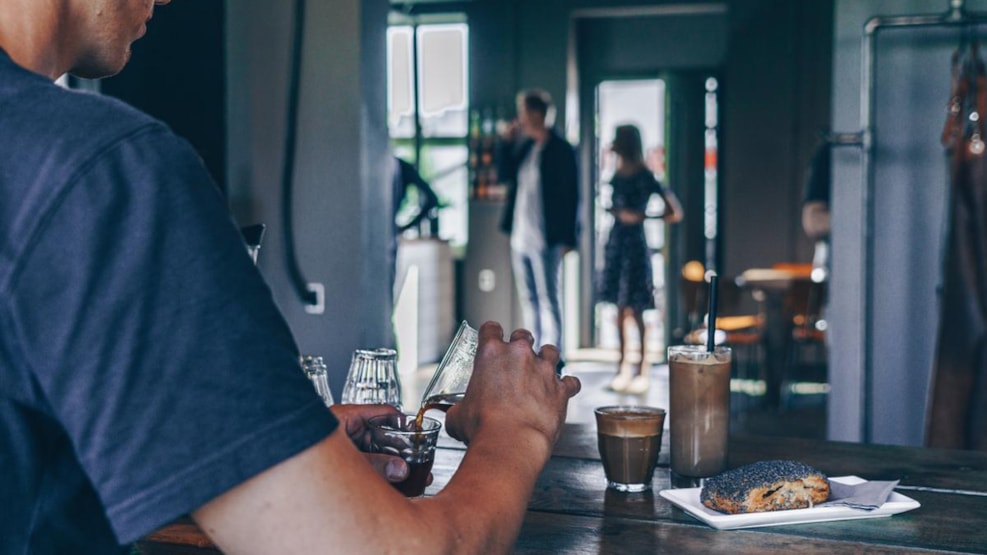 Kaffedepartementet
Walk the steps one floor above street level and enter a world of uncompromised quality coffee in one of Copenhagen's lesser-known neighbourhoods.
The good baristas behind the café and coffee roastery only work with carefully selected coffee beans from Kenya and Ethiopia and prime machinery to secure the absolute best coffee experience. Here, they are serious about their craft, which is obvious when you taste their divine caffeinated drinks and baked goods.
In a refurbished industrial building, characterising Copenhagen's Nordvest neighbourhood, Kaffedepartementet is a typical example of small businesses replacing old industry. The atmosphere here is cool but welcoming and is a must if you're in Nordvest.