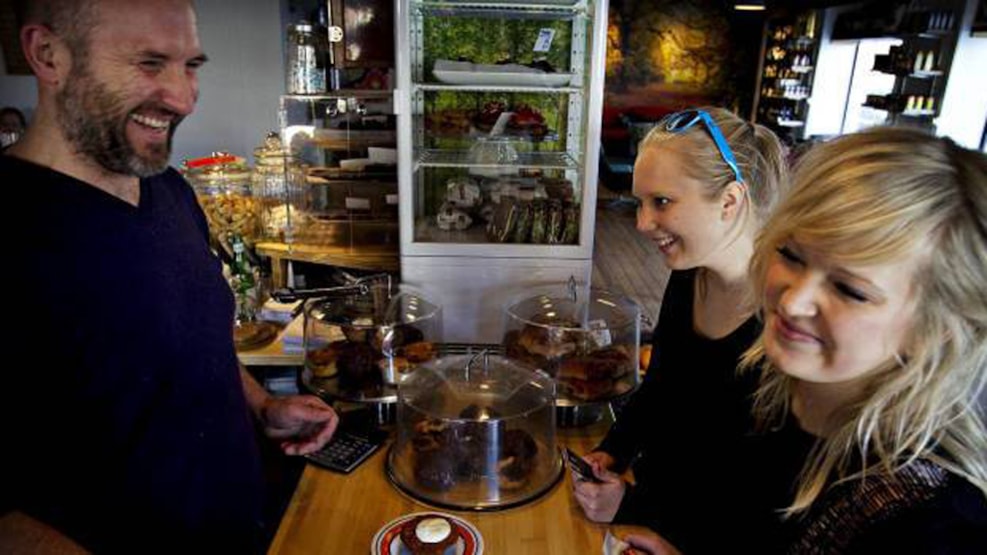 Kaffeslabberasen
Kaffeslabberasen is located on Enghave Plads and is an ideal meeting point for friends, coworkers as well as young families.  

Kaffeslabberasen is one of the many coffee shops on Vesterbro, but it still manages to stand out. The place is a lot bigger than most coffee shops, and you can choose between various places to sit. Rest on a tree stump, relax in a bean bag chair or sit on one of the bar stools. 
You can enjoy the free wifi, so feel free to bring your computer and use the coffee shop as a place to work. You can also bring your baby, because Kaffeslabberasen is spacious, kid friendly and has something to offer for all sizes. 

Bread, cakes and ice cream 

The coffee shop has a small bakery inside where you can buy bread as well as other baked goods. Furthermore, Kaffeslabberasen offers ice cream, so on a sunny day you can treat yourself with a couple of scoops of the fresh, award winning Hansen ice cream. 

If you are feeling a little more hungry, the coffee shop offers breakfast, sandwiches and more.