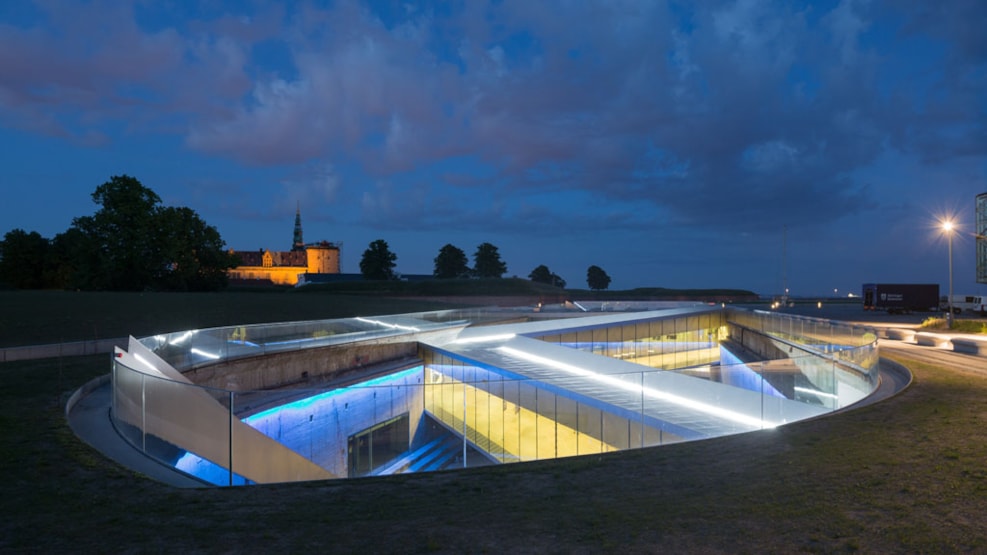 Kronborg Culture Harbour
Project Culture Harbour Kronborg is a new international cultural area that highlights Kronborg's unique location on the edge of the Sound. The project links Helsingør City with the castle and opens up the city to the sea. This is done through the Shipyard Square and the extended King's Quay. The area also houses the Culture Yard and M/S Maritime Museum of Denmark.

Culture Harbour Kronborg is intended to be used by citizens and visitors - for events such as concerts or open air theatre as well as a brisk walk by the sea or to enjoy a quiet ice in the sun. Helsingør harbour is modernized and will attract sailing tourists and hopefully museum ships. Culture Harbour Kronborg is the foundation for the development of cultural and outdoor activities in Helsingør and in addition the project strengthens Kronborg's position on the UNESCO World Heritage Site.

Culture Harbour Kronborg is realized in partnership between Realdania, Helsingør Municipality and Agency for Palaces and Cultural Properties. This has been done in collaboration with landscape architect Jeppe Aagaard Andersen.