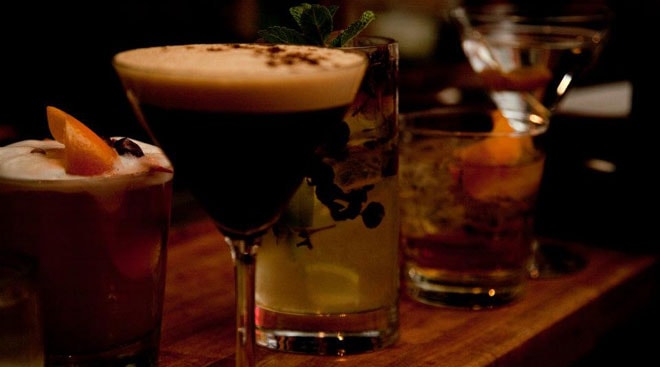 Kung Fu II Izakaya Bar
Kung Fu II in Nørrebro is trying to stick with the Japanese traditions and mixes bar with appetizers.

An izakaya is a Japanese bar where you drop by for a beer and something to eat. At Kung Fu II, you can get Japanese appetizers, Japanese beer and plenty of cocktails.

Before the theatre

The food is inspired by Japanese cuisine with a twist from the Chinese and the rest of the Asian kitchen. The cocktails are also Japanese-inspired with ingredients like ginger and lemongrass.

The cocktail bar is right across from the Nørrebro Theatre, so are you going to the theatre, it is a good place to go before and after the show.