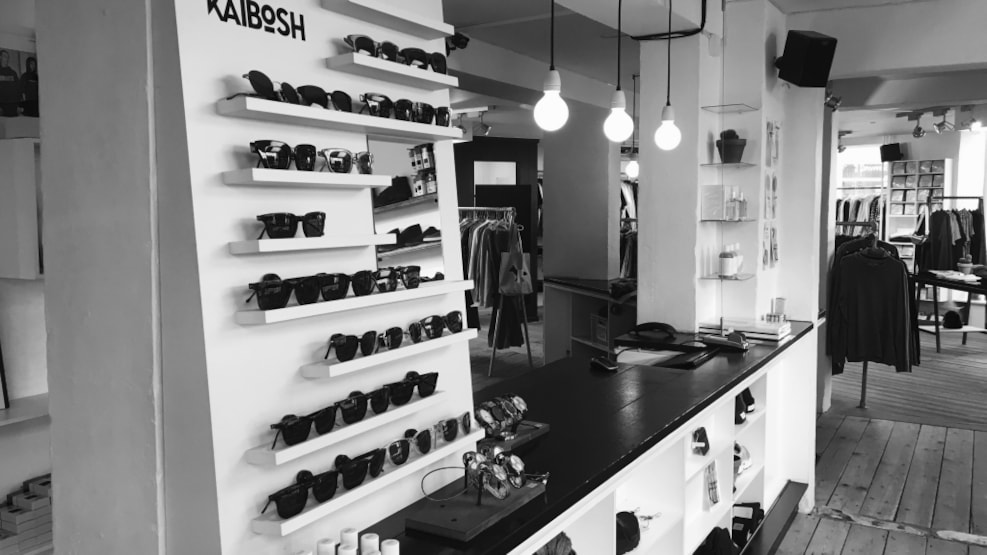 Kyoto
Dressing Vesterbro's hipsters since 2001. This key independent fashion store stocks Scandi brands including Acne, Ganni, Wood Wood, Norse Projects, and Han Kjøbenhavn, supplemented with other contemporary designers from around the world. 
Get the Scandi-cool look
Kyoto, as the name suggests is a fashion store with a global outlook. While it focuses on Scandi-cool, it brings in other favoured fashion brands from around the world. What results is a fashion-forward mix of clothes for modern urbanites that appeals as much to locals as it does to international visitors looking to get the "Nordic look".
The store is a mainstay of the Vesterbro fashion scene having existed for over two decades. Kyoto has witnessed the transition of the area from tough neighbourhood and red-light district to today's rather more hip, gentrified part of town.
Channelling Vesterbro vibes
The huge number of bars, clubs, cafes and other fashion stores in the area make Vesterbro a destination for any discerning fashionista. Kyoto has always reflected the vibe of the area – channelling all this back into the look it curates for its customers. Kyoto's owner Kristian and the staff handpick all pieces from a wide variety of brands and the store is constantly refreshed with new collections.
Walking into Kyoto you are greeted by helpful staff as you'd expect. But the service level becomes apparent if you are the type of customer that likes to know what inspires the clothes and how a Copenhagener might put the look together. For those hankering after bringing Scandi-cool back home with them – spend a couple of hours in Kyoto and you'll emerge a fully-fledged member of the city's fashion forward elite.