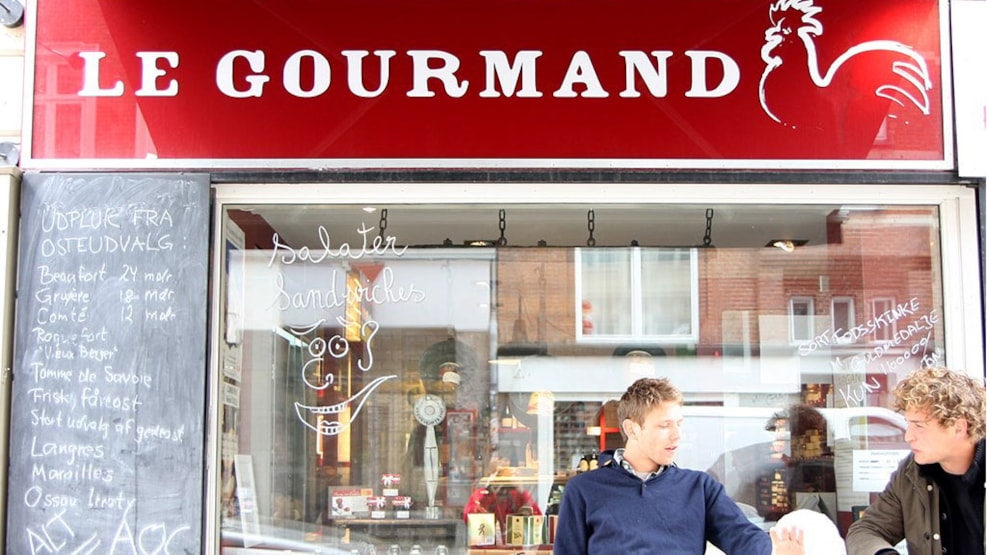 Le Gourmand
Le Gourmand is a luxury grocery store selling French delicacies of the highest quality. Enjoy authentic charcuterie, cured and cooked meats, cheeses, preserves and morning platters to die for.
Enjoy French gastronomy
Le Gourmand is a jewel of a delicious delicatessen. Situated on upmarket Værnedamsvej where Vesterbro ends, and Frederiksberg begins. You'll feel the French atmosphere as soon as you enter the shop. At the deli, you can buy goods directly imported from France by the owner with a focus on traditionally-made, high-quality produce.
Le Gourmand stocks some of France's best charcuterie, from flavourful sausages to cooked Label Rouge ham. Delicacies include foie gras and specialties like roasted or dried duck breast stuffed with foie gras. Of course, the star of any good French delicatessen must be the cheese and at Le Gourmand you'll find excellent Comté, Gruyère, Beaufort Réserve, Tomme Crayeuse, Brillat Savarin among many others.
Start your day in true French style
If you want to taste the French delicacies, Le Gourmand offers a selection of cold dishes with cheeses and charcuterie as well as salads, oysters and other small French dishes. A great tip is starting the day in true French style with Le Gourmand's French morning platter served every day until noon. Le Gourmand also has an impressive selection of both young and old French wines, liquors, sweet treats and luxury titbits. Vive la France à Copenhague!