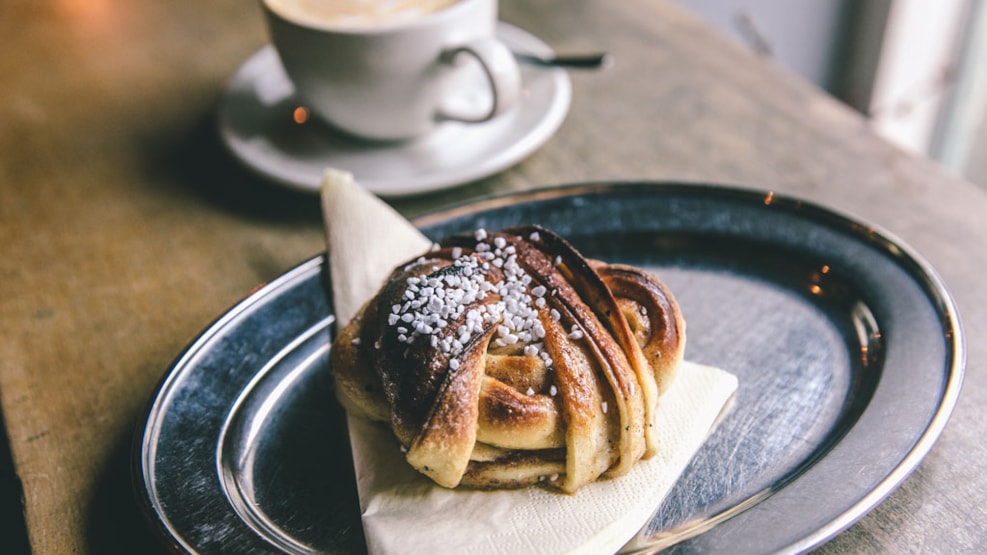 Lilla Kafferosteriet
"Fika" is the Swedish version of afternoon tea. Only with cakes and coffee. And Lilla Kafferosteriet is the perfect little spot to introduce you to the concept.
Located in one of Malmö's supposedly oldest residential buildings, the cozy café embraces you with terrific, freshy brewed coffee and "kanelsnurra" – the Swedish take on a cinnamon roll. Kind of.
With a central location near Lilla Torg, a super charming atmosphere and the above mentioned goodies in mind, don't miss out on this little gem during your day in Malmö.