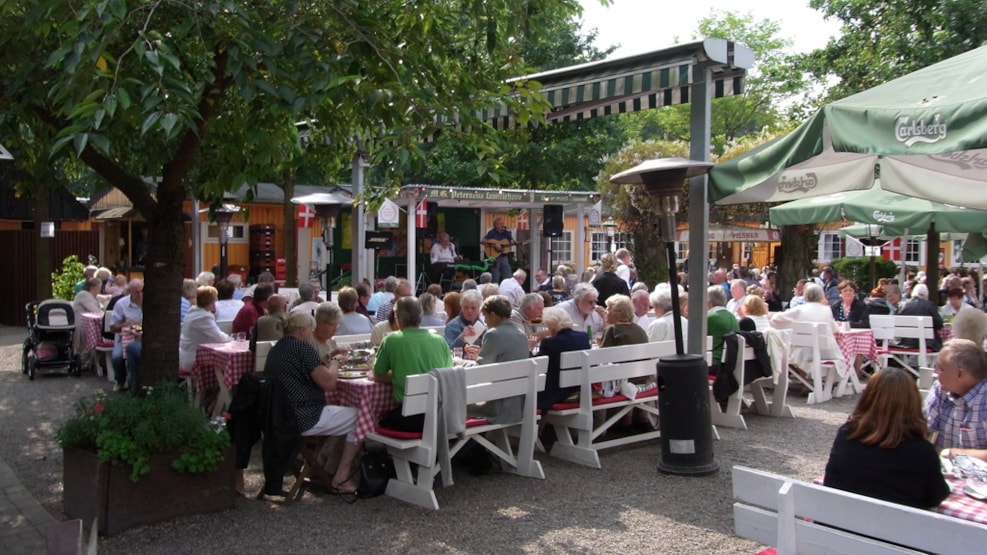 M. G. Petersens Familiehave
"De små haver" (the little gardens) in Copenhagen are an original part of the history and culture of the city. They are cosy outdoor restaurants, and M.G. Petersens Familiehave is one of the best preserved and worth a visit. 

The restaurant has existed since 1858 and is named after the original founder Mads G. Petersen. The old restaurant lies proudly beside the lovely Frederiksberg Garden, and here you can feel the atmosphere of days gone by, enjoy traditional Danish "smørrebrød", or good live music.

The first owner of this family garden supplemented his pension by treating Frederiksberg Park guests to boiled water, milk and - on special occasions - coffee.
Today's menu offers a slightly wider selection, and apart from the traditional Danish options of open-faced sandwiches and hot dishes, you'll also find a few foreign options like for example hamburgers or moules marinières.
Max capacity: 90 pax (+350 on covered terrace)