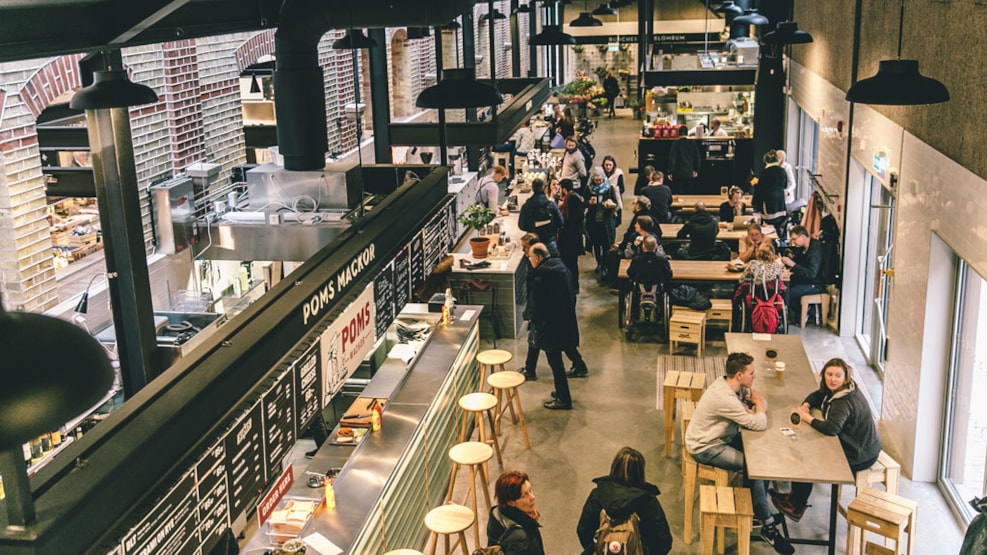 Malmö Saluhall
At this food market in walking distance from from Malmø Central Station, you'll find a mecca of artisanal foodie goodies.
A refurbished 1800s warehouse will frame your foodie adventure perfectly well as you enjoy the mouthwatering selection of stalls, boutiques and small eateries.
So, make sure to include this gem on your itinerary whenn planning your day in Malmö, as it is without a doubt a must for any food lover seeking quality produce and delicious meals.
At Malmö Saluhall you'll find sausages hand made in a barn without electricity, plaice that is only caught when it's high tide around the small island of Ven, knives so sharp they can slice bone marrow, hand-sorted coffee beans, falafel fried in olive oil, chilled tea, Korean street food, locally grown garlic and fresh goat yoghurt and much much more.