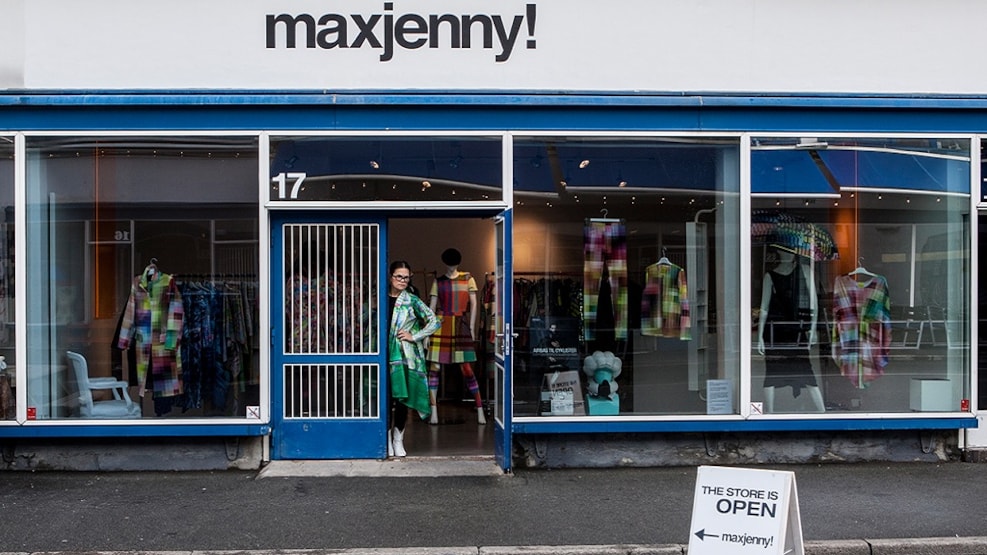 maxjenny!
"The world's most colourful fashion brand for empowered occasions!" The eponymous designer Maxjenny Forslund designs all the bold prints that the brand is known for, and you can find the store in the heart of Copenhagen's uber-cool meatpacking district. 
A colourful world of sustainable high fashion
Fashion designer Maxjenny Forslund's combined store, studio and showroom is located in Copenhagen hotspot, the Meatpacking District. It is the first fashion company to open in the area, and with astonishing, colourful clothes, you cannot miss the maxjenny! store, even though the Meatpacking District is dominated by nightclubs and restaurants.

Printed fabrics are their speciality, and you will find clothes, which are both functional, wearable and made from sustainable materials, while still being beautiful, eye-catching, and high-quality pieces.
Modern Scandinavian design  
When you think Scandinavian fashion, words like understated, neutral and simple come to mind. That's where maxjenny! redefines expectations. Vibrant colours and bold prints traditionally reserved for other fashion scenes have been brought into the mix, offering a modern take on Scandi-cool. And it's not just for women! The designer has branched out into menswear by creating unisex garments in men's sizes meaning men too can now add some colour to their wardrobe. A trip to maxjenny! certainly isn't what you might expect when exploring the Danish fashion scene and adds a new page to the story of today's Copenhagen.