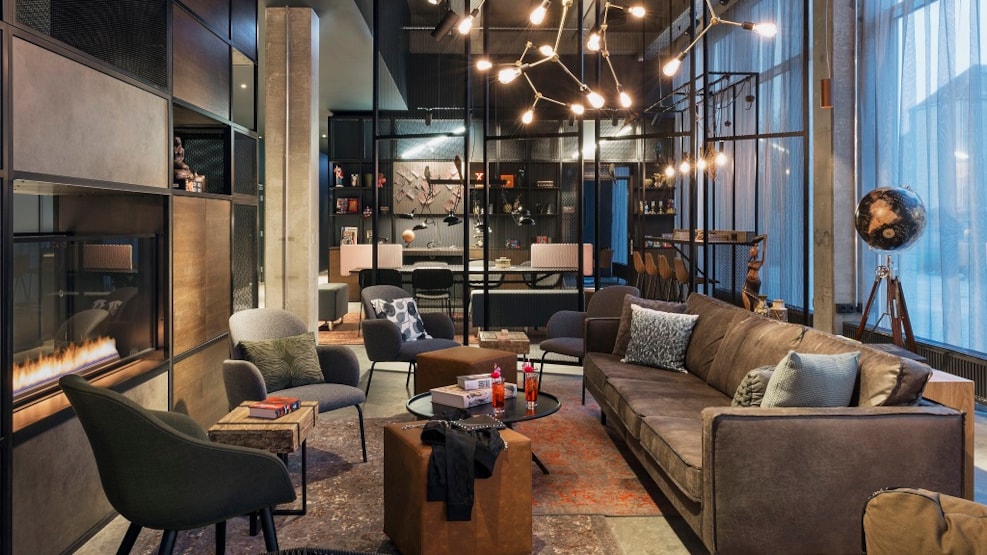 Moxy Copenhagen Sydhavnen
Experience the intersection between the old and the new in hip Sydhavnen in Copenhagen.
Moxy Hotels offers a different kind of hotel experience with the soul of a boutique hotel and the atmosphere of a hostel. Moxy is a lifestyle hotel that is made for travelers that are price conscious but do not want to compromise on style and quality. 
Welcome #atthemoxy
Moxy is an alternative to the traditional hotels, giving you everything you want and nothing you don't. It is a truly energetic alternative to the typical hotel experience, proving that affordability doesn't mean sacrificing style and comfort. You can enter your room keylessly with the Marriott® app, then revel in abundant USB plugins, free lightning-fast Wi-Fi, a 43" Netflix-ready TV, a free gym, and designer bath amenities that'll make you wanna get dirty.
It is the social space surrounding the Moxy Bar where everything happens, however. Here you can enjoy it all whether you are here for work or play. In the Pickup, you can get convenient grab-and-go meals while we serve up local brews at the Moxy Bar. The Moxy Crew is ready to mix what you love, point you in the direction of more, and give you insider advice on what you must see and do in our city. Experience Copenhagen like the locals – take one of the house bikes to tour Copenhagen; you'll feel like a temporary citizen in no time.