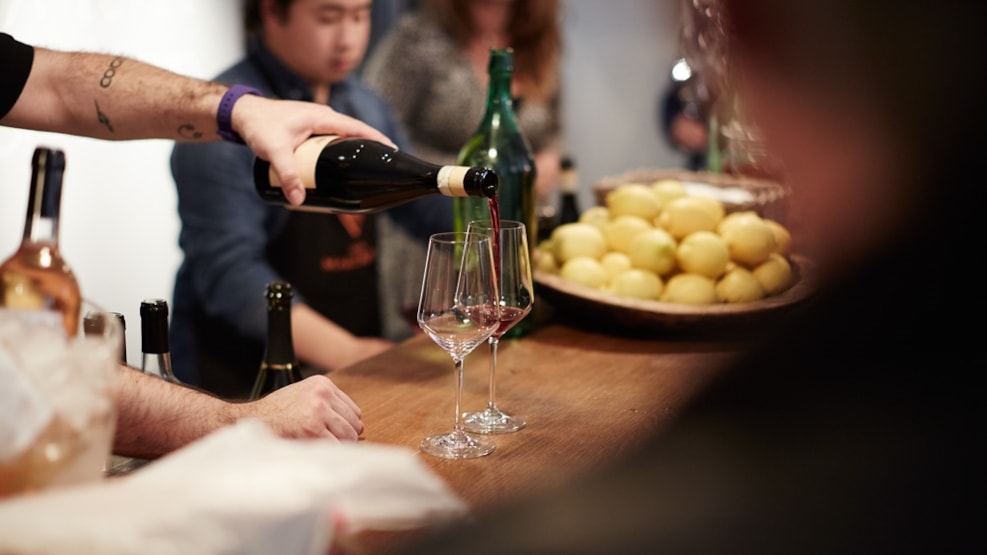 Nebbiolo Winebar
A stone's throw from Nyhavn Nebbiolo Winebar offers great Italian wines by the glass.
In the 230-square-metre basement cool Copenhagen winebar meets the classic Italian vineria and alimentari. In other words: Great Italian wines by the glass, Italian specialties galore, all served in an elegant yet relaxed setting.
Focusing on Italian wine – primarily from the Piedmont region – Nebbiolo Winebar's concept is straight-forward and with a keen focus on quality: The wines come in prices of 75, 100 or 125 DKK per glass. You can be sure to get good help by the staff and of course taste all wines before you choose one.