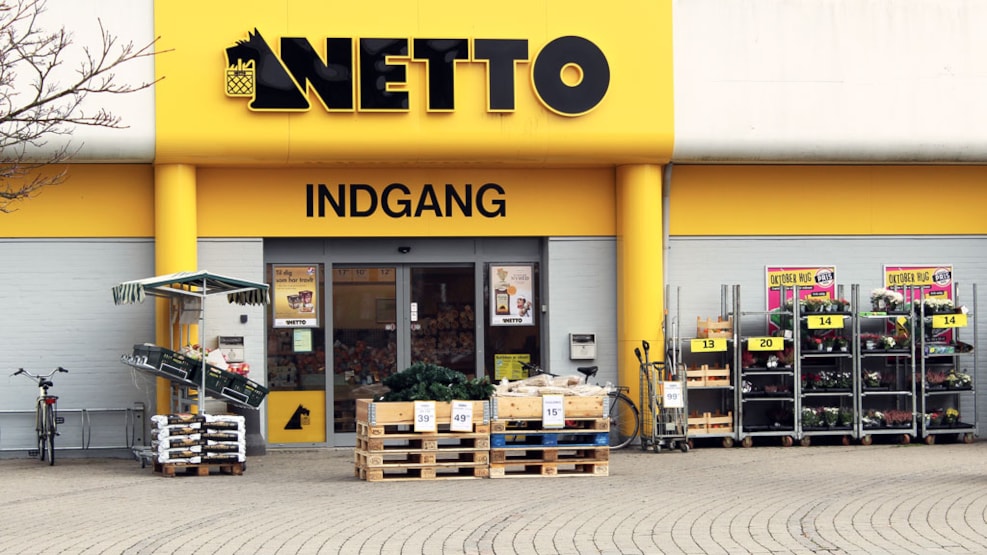 Netto
Netto entered on the supermaket scene in the 1980s when many Danes were living on a tight budget. If you need supplies during your stay in Copenhagen, Netto is a good and affordable place to shop for groceries, drinks, shampoo etc. 
Netto supermarkets stock a wide range of products, including many organic products, and their range is enhanced by enticing weekly special offers on kitchenware, choice foods, quality shampoos etc.
You will find many Netto stores in and around Copenhagen. Just look for the black and yellow signs with the black Scottish Terrier on it. Please see Netto's website for addresses and opening times for all supermarkets.

Netto at Rådhuspladsen, Vestergade 39, (City Hall Square) is open around the clock.