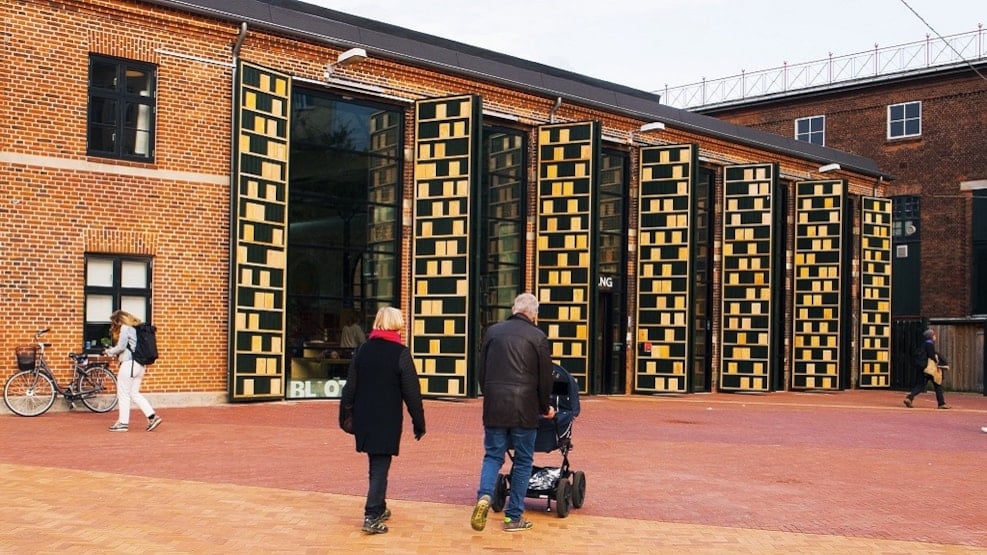 Nørrebro Library
Located in an old tram depot is one of the coolest public libraries in town - Nørrebro Library
With an entrance made of impressive bookshelf doors on The Red Square, the library is located in the heart of Nørrebro. The old tram depot has been renovated from top to toe, without comprising its original tram charm. With double ceiling height and a large skylight window, it is a library filled to the brim with light.
Other than digging through the many books, you can borrow a PC, use the copy, print and fax facilities or relax in the cosy corner filled with magazines and newspapers. If you're looking for a cup of coffee to get you in the right mood the Send More Spices café next door can help you out.
The library has a children's section with a playground area including a reading pyramid. In the library, you will also find a changing table and plenty of space for strollers. You are also more than allowed to breastfeed in the library.
You will find six major works by the Danish artist Eske Kath (b. 1975) decorating throughout the library. Eske Kath is an artist who has made his mark on the Danish art scene with his colourful and characteristic landscape paintings that don't stay within the laws of nature. The six beautiful paintings have been created specifically for the library.