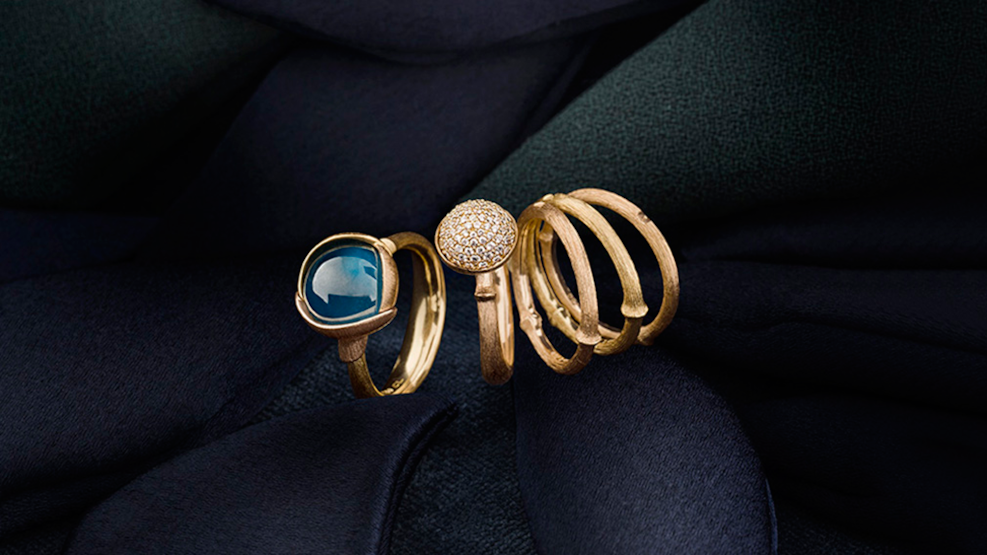 Ole Lynggaard Copenhagen
Goldsmith Ole Lynggaard established Ole Lynggaard Copenhagen in 1963. Through the past 50 years, the family run company has created a luxurious brand, which continuously focuses on high quality and innovative design.

Most Ole Lynggaard Copenhagen jewellery is produced at the company's studio north of Copenhagen. With more than 45 goldsmiths working in the studio, Ole Lynggaard Copenhagen is one of Northern Europe's biggest fine jewellery workshops.

Charlotte Lynggaard, who is a goldsmith and designer like her father, joined the company in 1992 and Søren, his son, assumed management in 2003.

Ole Lynggaard Copenhagen's flagship store is located at Ny Østergade close to Kongens Nytorv but you will also find the store at Copenhagen airport, Nytorv, terminal 2-3, 2770 Kastrup.