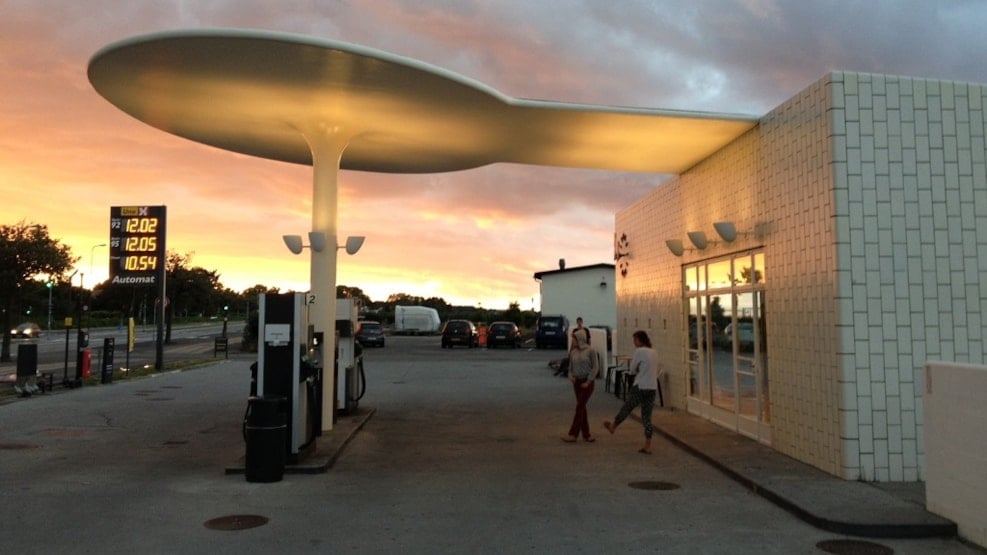 Olivers Garage
Organic Ice cream in Arne Jacobsen's iconic architecture, at Oliver's Garage.
Olivers Garage located by Skovshoved Harbour in Charlottenlund, a short ride by car or train North of Copenhagen, seasonally offers tasty organic ice cream. The ice cream is produced by Vebbestrup Flødeis and is made with real cream and no additives.
The Garage is located in the beautiful Arne Jacobsen-designed building, which is said to be the inspiration for his famous "ant chair" . The old, iconic gas station is a listed building and if you take a ride along the coastal road, 'Strandvejen' you will find other beautiful listed Arne Jakobsen-designed buildings.
Charlottenlund is quite a beautiful place away from the busy city centre of Copenhagen with its long stretch of beautiful coastline, harbours' and relaxed atmosphere.
Tip: If you are a bit of a car enthusiast, every Saturday between 10-12, you can experience the classic car meet.