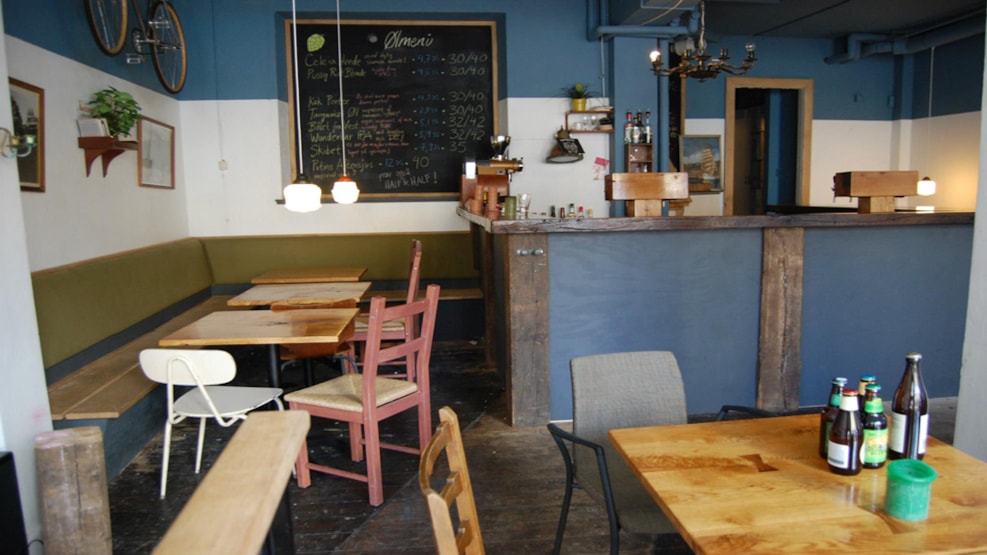 Ølsnedkeren
Are you fed up with drinking the same beer repeatedly at your usual bar? Then visit the bar Ølsnedkeren – The Beer Carpenter - a bar that brews its own beer several times a week.

Ølsnedkeren on Nørrebro is a so-called 'brew bar' where you are certain to get a wide variety of tap beer. However, the glass of refreshing beer you got one day is unlikely to be on the menu the following month.

For at Ølsnedkeren, the two owners Simon and Tobias brew their own beer in their very own little brewery at least once a week, meaning the selection of beer changes regularly every month.

The two brewers used to brew a couple of times a week in the basement of the bar with an idea based on input from their customers – and voila, 10 days later the beer would be flowing from the taps. The concept and the bar remains unchanged, yet the high demand has moved the miniature brewery to a more spacious location.

The many different kinds of beer have rather unconventional names such as Jutland's Dollars, The Ship Barrel as well as Smoke, Wheat and Horn Music. The price tag suits most people and a pint of beer is usually around DKK 45.

Second hand

Simon Toft Hansen is one of the two owners and has been brewing beer as a hobby for numerous years, but in 2012, he opened Ølsnedkeren on Nørrebro.

The bar is best described as a cosy bar, where the interior mainly consists of second hand furniture as well as tables and a bar desk made from the recycled wood from an old mill from in the small town of Haderslev in the southern part of Jutland.

The bar is perfect for a spontaneous beer, and if you find yourself in the mood for a beer on a perfectly normal Monday, then swing by and take advantage of the Happy Monday concept, where you get a large beer for the price of a small.