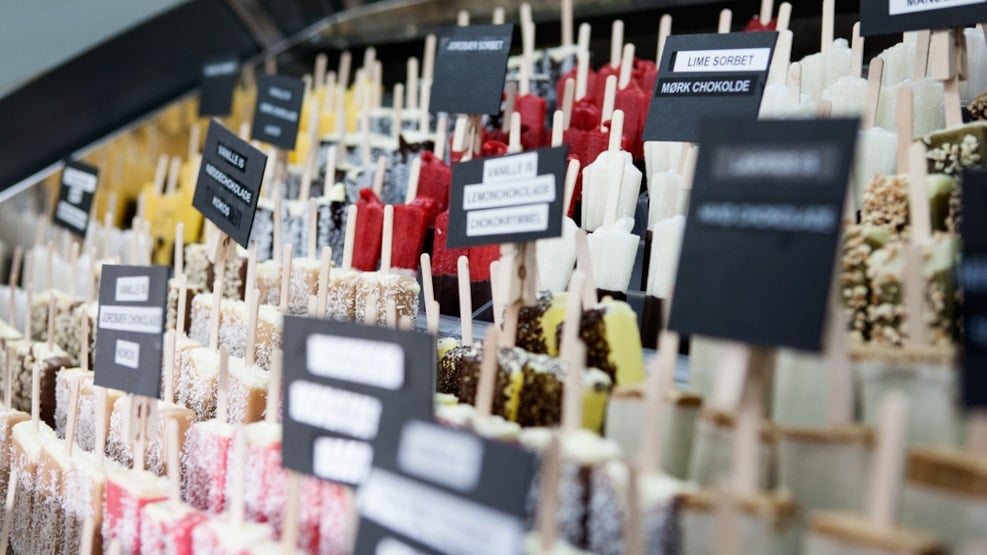 Olufs
At Olufs is (Oluf's ice cream) in Copenhagen you find delicious homemade Italian popsicles.
There is nothing like good ice cream in the summer heat and sometimes a popsicle is just easier to eat since it doesn't melt before you have finished it. At Olufs is there is a tempting selection of homemade Italian popsicles.
The ice creams are made as Italian gelato on milk or as a delicious fresh sorbet. The ice cream is then covered with quality chocolate. There is both dark, milk, and white chocolate. Finally, the ice cream gets sprinkled with something crunchy as the final touch. The crunch can for instance be almonds, hazelnuts, or almonds.
Besides the shop in Østerbro, Olufs also has an ice cream bike that you can find by The Little Mermaid at Langelinie.