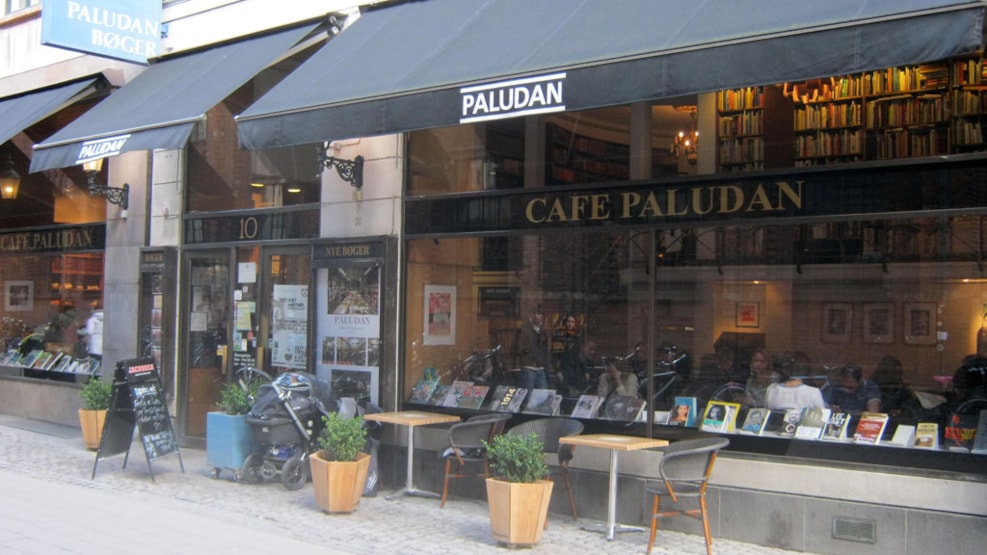 Paludan Bogcafe
Bring your own book or borrow one from the cafe, while you enjoy a wonderful cup of coffee or a tasty meal at Paludan Bogcafe in Copenhagen city centre.
Paludan Bogcafe is placed in the heart of Copenhagen and has become a gathering point for many students, where they study or just meet for a cup of coffee.
Here you are surrounded by old bookshelves, which create a cosy, almost library-like atmosphere.
Many of the visitors bring their computer, and it is very common for people to come here to study, write papers or simply read their emails.
You can also grab some food at Paludan Bogcafe, like Chili con carne or tiger shrimps with bread and salad for less than 100DKK. Or try one of their cakes and muffins. Furthermore, Paludan Bogcafe offers discount for students.