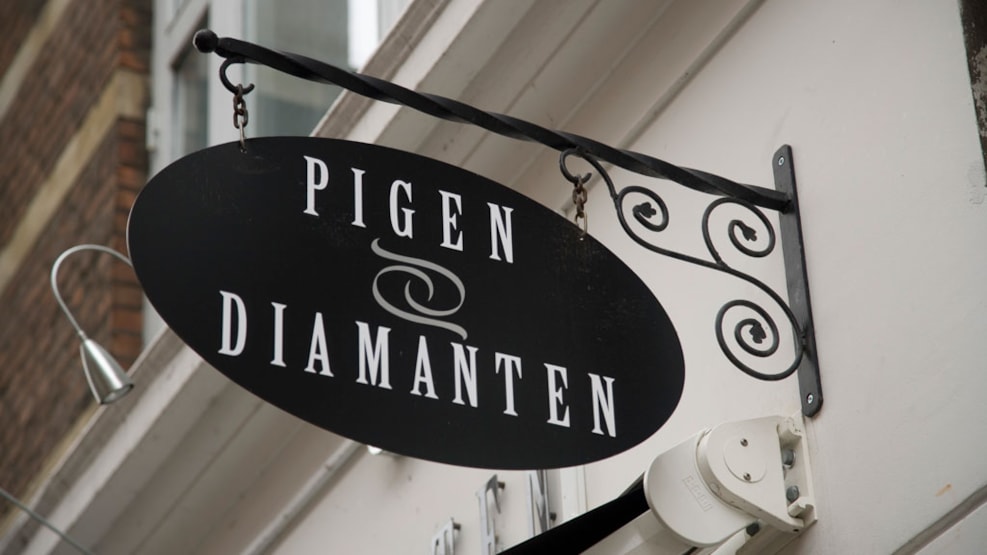 Pigen & Diamanten
Pigen & Diamanten is a Scandinavian jewellery shop with a raw yet feminine aesthetic. Choose from a wide range of Scandinavian and international designers or collaborate with an in-house designer to realise your own design.
Raw, feminine jewellery
Pigen & Diamanten (The Girl & the Diamond) is a jewellery shop situated on the upmarket shopping street, Værnedamsvej, on the cusp of Vesterbro and Frederiksberg. Step inside and you'll find a selection of well-known Scandinavian brands like Ole Lynggaard, Marianne Dulong, George Jensen and Line & Jo. The store also offers a selection of exclusive international brands as well as a collection of its own designs. A raw, yet feminine aesthetic is favoured by the owners and the broad range of prices can fit a range of different budgets.
Realise your own design
As the name suggests, the store focuses on women's jewellery – often diamond-encrusted, in modern and classic designs. You'll find rings, bracelets, necklaces, pendants and watches. The store also offers a service where you can collaborate with a designer to make your own unique piece. The store even offers a piercing service for your ears should you wish so!