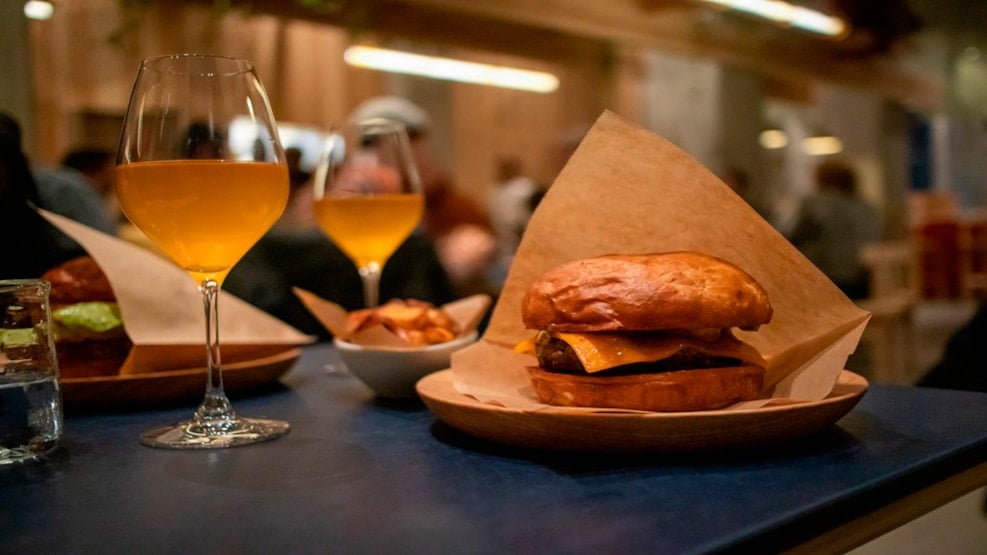 Popl
It's back, and it's here for good. The popular Noma burger.

In the heart of the Copenhagen neighborhood Christianshavn, you'll find POPL. What started as a pop-up burger restaurant and bar in the summer of 2020, has come to stay. The people behind the popular restaurant -  they are veterans of the world known Michelin restaurant, Noma.
At POPL they've got a simple, but delicious menu: burgers, seasonally based sides and a list of their favorite wines, beers and cocktails. All recipes are thoroughly put together, focusing on both flavor and thoughtful products. The beef is organic, produced on the west coast of Denmark, and their vegan and vegetarian options are handmade in the Noma fermentation lab.
The people of POPL are detailed orientated, dedicated and always working with a great respect for nature.  Hence the name POPL, which surfaces from the latin word "populus" meaning "community of people", and also refers to the poplar wood.