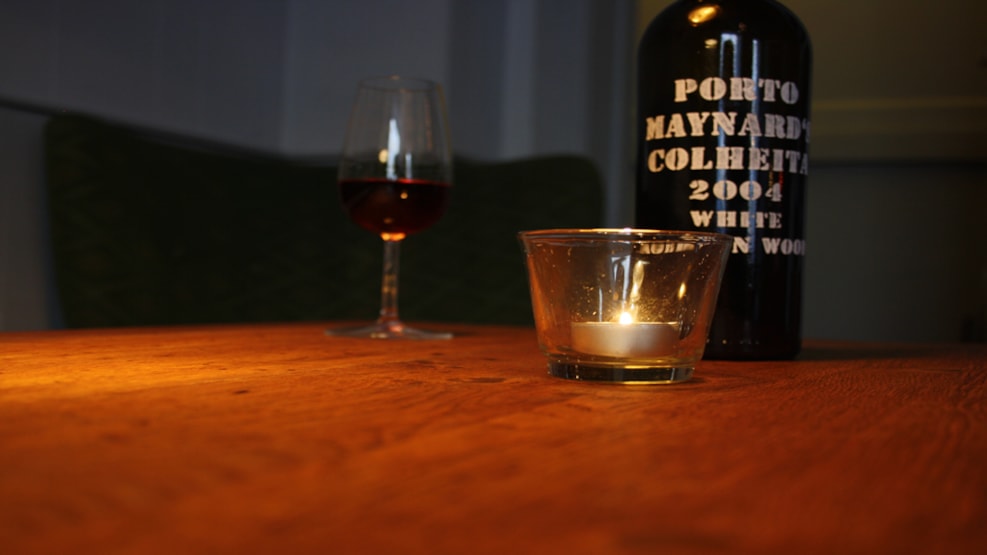 Portvinsbaren
Copenhagen's only port bar is in Kingosgade street in the city's hip Vesterbro district and has the rightful name Portvinsbaren - The Port Bar.
Portvinsbaren – The Port Bar in English – in Kingosgade, where Frederiksberg and Vesterbro meet, is the only one of its kind in Copenhagen. Here, not a single question about port will remain unanswered and if you are in the mood for tall tales about port, this is the place to be.
The Port Bar serves their wines in the right glasses at the right temperature and with more than 50 different kinds of port, there should be plenty for a nights worth of tasting.
Tastings for everyone
Portvinsbaren also hosts port tastings, which on rare occasions are combined with cigar tastings. The tastings are for port novices who are looking to get the basic knowledge about the spirit under the skin, but also for the connoisseurs, who wish to get input and products from representatives of the port houses themselves.
The price range at Portvinsbaren suits the size of most wallets as single glasses are between DKK 50-350 and entire bottles DKK 300-2,400. Port obviously goes hand in hand with cheese and cake, making it a natural side order for a glass or two.
And if you find yourself in the mood for something else than port, then feel free to order from the small selection of red wine, beer and juice.