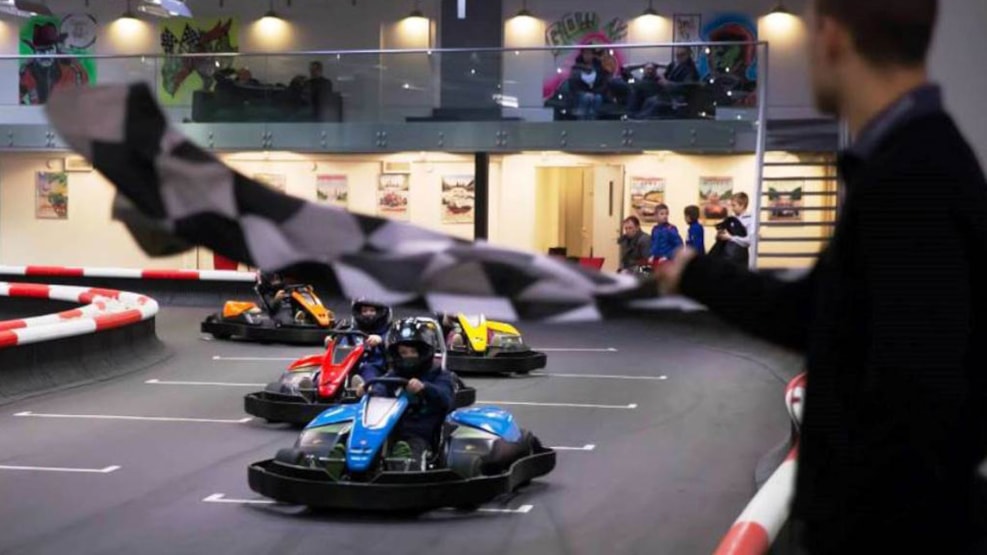 Power Racing Gokart Academy
Electric gokarts for a clean adrenaline kick.
Power Racing Gokart Academy in Herlev is Denmark's only gokart track with electric karts. Besides fast acceleration this means a clean and quiet motorsport experience. All in nice surroundings in the heated hall located in Herlev in Greater Copenhagen.
Whether you are just a few or a large group this is a fun activity if you are looking for an exciting and competitive indoor activity.
Children and adults can use the same karts since the instructors with a remote control are able to control the speed of all karts. This means that children for instance only drive at half speed until they are acquainted with the karts and track. In addition, the instructors can halt all karts by the touch of a button equaling a high safety and a good start in motorsport for kids.
There is no age limit but children must be taller than 130 centimeters and 10 years to drive.