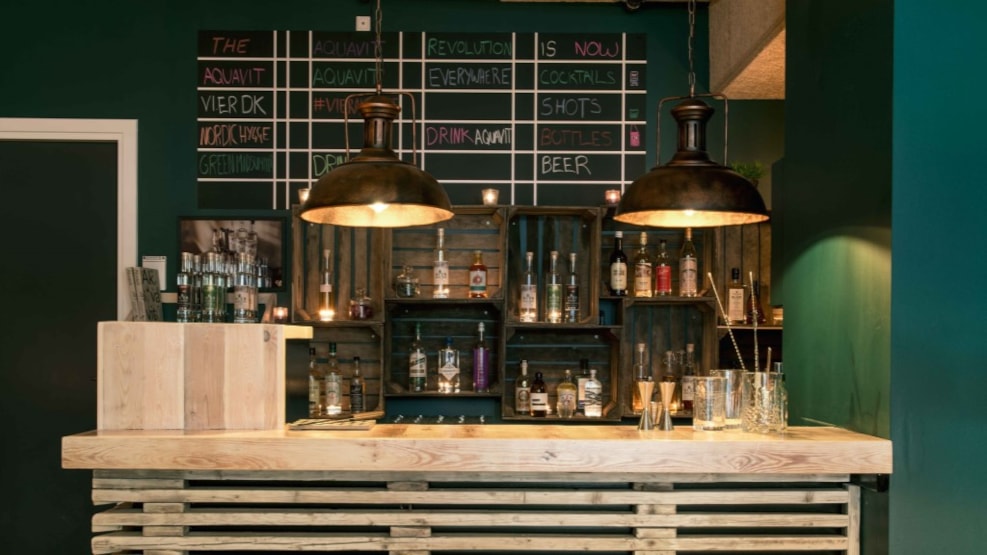 Rastløs
Visit the world's first aquavit bar Rastløs.
The bar's name Rastløs means restless in Danish and it is a modern interpretation of an aquavit bar. Rastløs is located in the heart of the hip neighbourhood Nørrebro, at it is a cozy place to hang out and enjoy delicious aquavit, innovative cocktails and beers.
You can also try a special aquavit tasting in one of the world's largest aquavit collections, and buy a bottle of aquavit to take with you home.