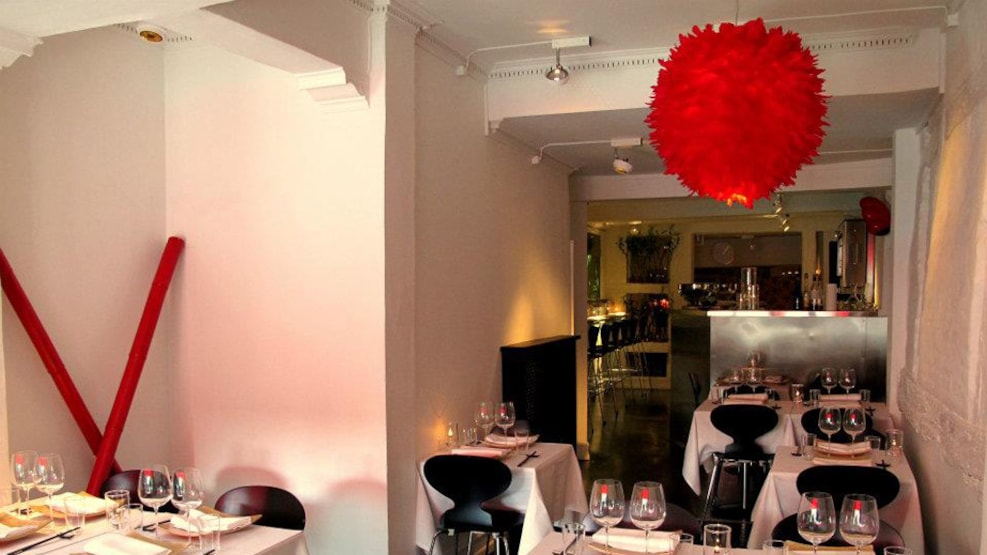 The Red Box
The Red Box at Store Kongensgade is Copenhagen's modern Chinese restaurant with relaxed and jean-clad waiters.

Despite the name, you do not enter a red restaurant. The style is kept simple with white walls and black floors. The tablecloths are white, and the porcelain is from Asia. It is only a few red things that are breaking the black/white style of the restaurant.

Few, but great dishes

The Red Box is keeping the menu simple, offering only three starters, four main courses and a couple of desserts. Enjoy a starter of black Tiger Prawns in sauce of tamarin, ginger and chilli or a main course of grilled rack of lamb with sauce of citrus and hoisin served on pommes mousseline and bakes roots.
The resturant has a wine list with everything from champagne to white and red wine.