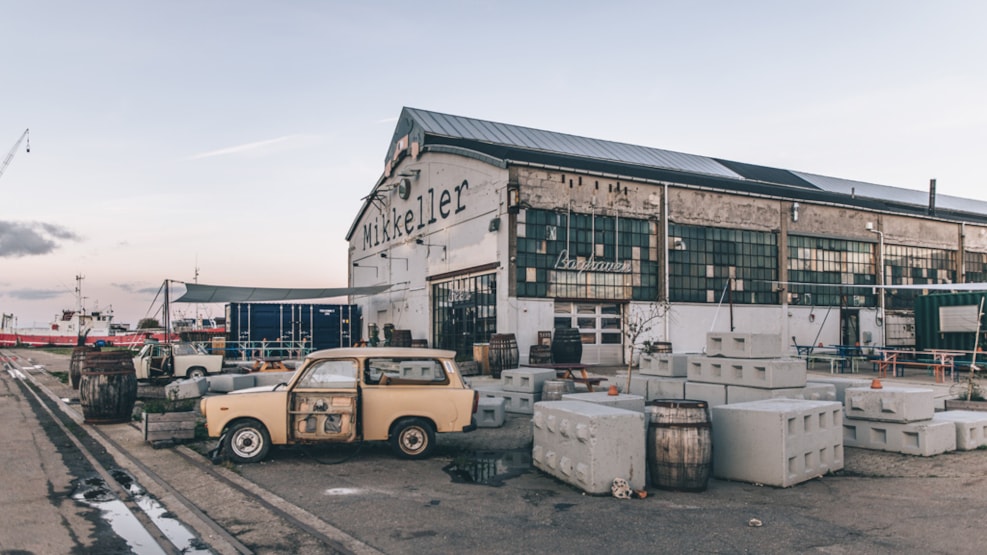 Refshaleøen
Refshaleøen is the dynamically evolving hip area in Copenhagen
After just 15 minutes bike ride from the Copenhagen city center, you will find Refshaleøen. The area was once home to B&W, one of the world's biggest shipyards. Keeping its raw and industrial look, various new leisure developments now draw locals as well as tourists to the island.
Part of Refshaleøen are some of Denmark's best restaurants, suchs as Noma and Alchemist. You can also find several cozy bars and cafés like Mikkellers Baghave and La Banchina. The island is also offering a diversity of sport halls and extreme sport activities as well as creative shared offices. It is also here where you will find the popular street food market Reffen, which is open the whole summer season.
Furthermore there are events and festivals going on all the time at Refshaleøen. Get updated on the website: refshaleoen.dk or check out our guide to Refshaleøen for inspiration.