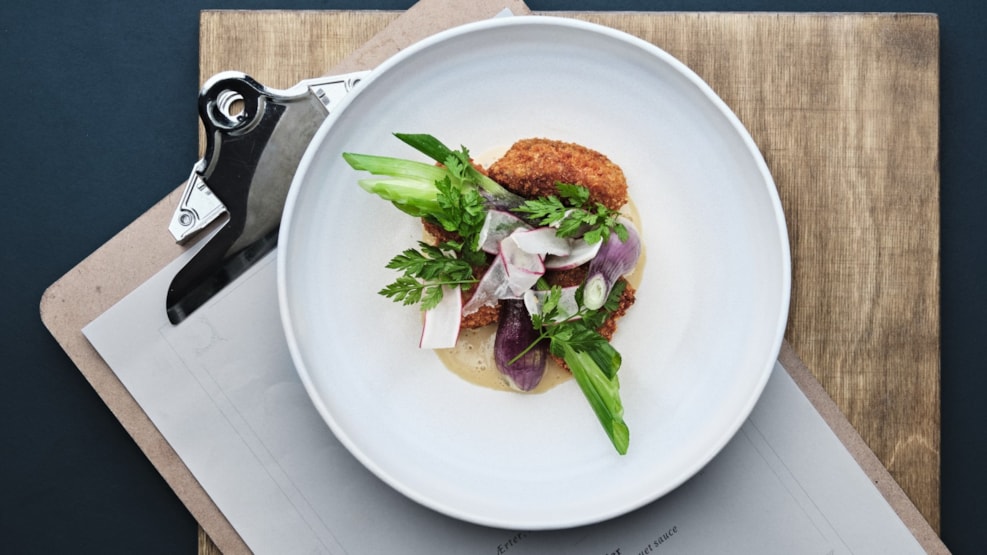 Restaurant Skovshoved Hotel
Restaurant Skovshoved is open for bistro-style lunches, drinks and delicious snacks, dinners with great wines and parties for all occasions. The style is Nordic-French - informal with a sprinkling of fine dining.
Two experienced restaurateurs have opened an eatery in Skovshoved, an old fishing village a few kilometres north of Copenhagen. Stina Øksenhøj Madsen and Casper J. Johansen, who have worked together at Cofoco and Madkastellet received the keys to the restaurant at Skovshoved Hotel in March 2023.
The menu has a more feminine touch, with lunch offering a delicious salad, a good piece of meat, mussels and much more. In the evening, there will be a larger à la carte menu where you can enjoy a three-course meal. The style is Nordic-French and based on the best seasonal ingredients.
There is an extensive wine list, and food is served in the high-ceilinged living rooms, in the glass hall or on the terrace. Or in one of the function rooms, which can be used for conferences and life's big parties. For example, on the first floor, where the largest room can accommodate 140 guests in a stylish setting overlooking Skovshoved Harbour and the old fishermen's houses.
Restaurant Skovshoved is located at the atmospheric Hotel Skovshoved, a family-run boutique hotel with 22
rooms. The hotel has been named one of the world's trendiest hotels by Condé Nast Traveller magazine.