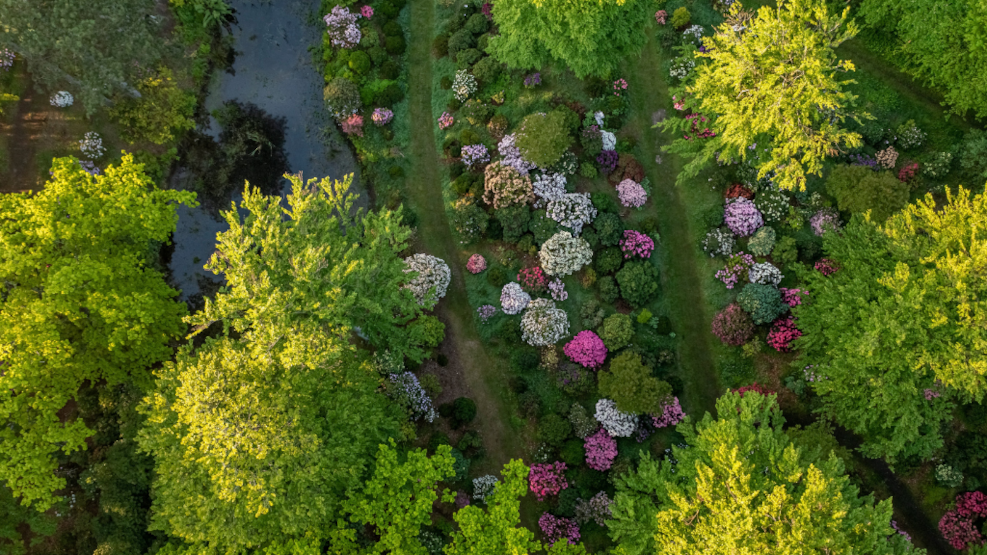 Rhododendron Park at Nivaagaard - An explosion of colors in red and purple
Follow the paths through huge bushes. See flowers in a multitude of colours. Sit on a bench and enjoy the tranquillity. At Nivaagaards Malerisamling is a large and lush park.
A romantic garden at Nivaa

The museum is situated in a wonderful park laid out as a romantic garden with large old trees and a great number of rhododendrons. The major part of the park is accessible throughout the year. By the end of May and beginning of June, the Rhododendrons are in full bloom, and the garden is a veritable bombardment of flowers and colours. The garden is continuously changing as many new rhododendrons are planted every year.

In 1901 the owner Johannes Hage decided to design the garden as a romantic park according to old English principles. The park we are looking at today is the result of a reconstruction carried out by the architect Christian Hage during the 1980'es. Right outside the park, there is a meadow area swarming with birds of prey and roe deer. If you fancy a walk, there is a wood and Nivaa Beach Park within walking distance.