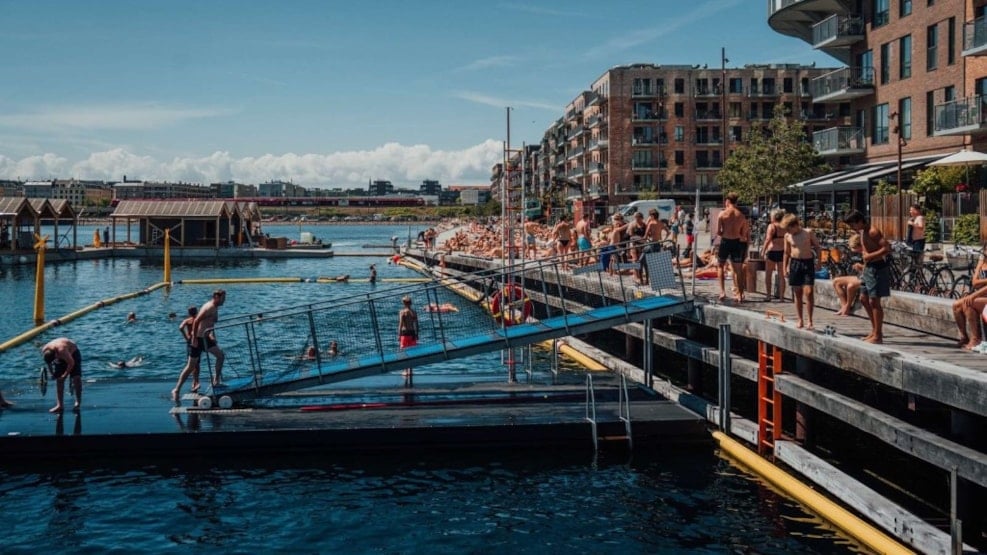 Sandkaj bathing zone
Sandkaj Harbour bath is an official bathing zone in the new Nordhavn quarter, where the boardwalk, the cafés and bathing guests create a lovely beach vibe.
Sandkaj bathing zone is open year-round and is a part of the boardwalk in the newer part of town, Århusgadekvarteret in Nordhavn.  During summer this is a much-loved spot for sun-lounging and bathing in the harbour while in winter it's mostly winter-bather that take advantage of the facilities.
The Århusgade quarter in Nordhavn is an exciting area where cafés and restaurants keep opening and create a buzzing feel around the bathing zone.
It's only allowed to bathe inside the designated bathing-area, and as Sandkaj is a harbour bath it's not controlled by lifeguard, and therefore bathing is done on your own risk.