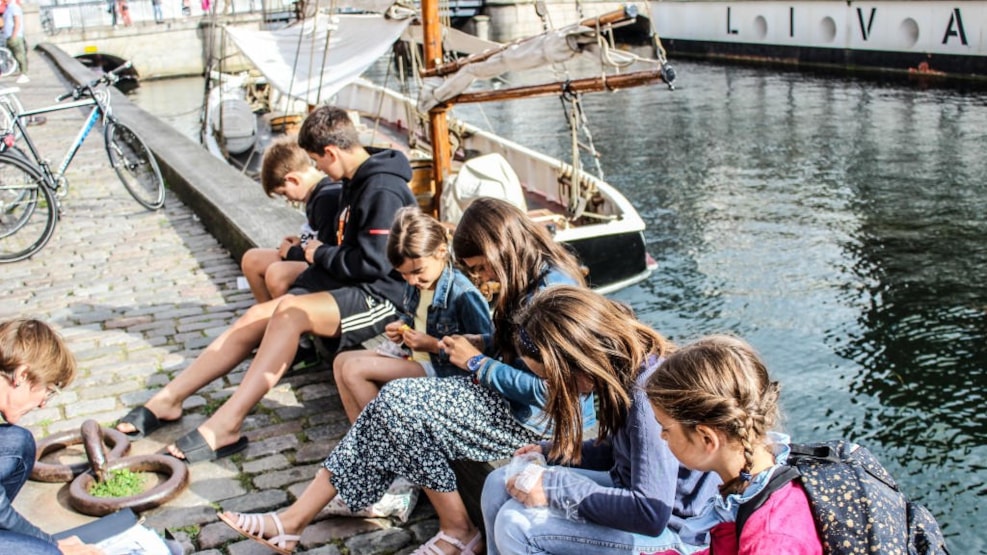 Scandikidstours
Scandikidstours offers tours specially designed for children aged 6-12 years old.
The tours are designed as an introduction to the culture and history of Denmark, from herring to the runic alphabet, with detours through royalty, Vikings, and LEGO bricks. A colorful tour, full of accessories, treasure hunts, and anecdotes - a perfect introductory visit.
Listen carefully to your guide and together with your family, fill out the questionnaire and find the code for the treasure chest. Hear the fascinating story of a princess on a pea, immerse yourself in medieval history, and meet merchants, fishermen, and the oldest tattoo artist in Europe.
Combining education and playfulness, Scandikidstours are designed for children who are thirsty for discovery and experimentation.
The tours depart from Kongens Nytorv and can be arranged on demand during the week or weekends, providing a minimum of 2 families. Ticket price from 70 € / 520 DKK per family.