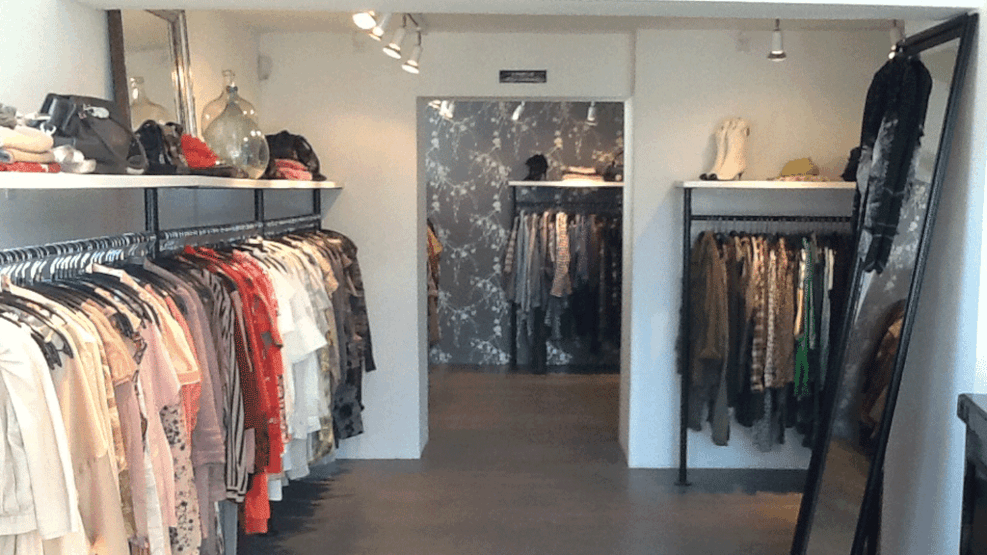 Second - Luxury second-hand clothing
Get luxury designer labels for excellent prices or drop off designer items you never wear to recoup some of the money you spent. Explore an ever-changing selection of clothing, shoes, and accessories and enjoy a more sustainable shopping experience.     
Luxury items at thrifty(ish) prices
For all design lovers without the clothing budgets of Sarah Jessica Parker, welcome to Second. This is a gem of a store on one of Østerbro's main shopping streets. Browse the rails to find the familiar waves of colour from a Missoni dress, or the sharp tailoring of a pair of Burberry trousers. You might be lucky enough to find a Marc Jacobs jacket nestled in-between other printed dresses from the likes of Ganni or Isabel Marant. The occasional soft leather clutch might tempt you, alongside a pair of bright Prada trainers – and the great thing? The items are all at drastically reduced prices, having been previously loved by another owner looking to score some cash.
New life for designer fashion
That's where Second comes in and takes a commission by presenting the clothes in its shop. Once the goods are sold, Second takes its cut, and the previous owner gets theirs knowing that they have passed on something fabulous to a buyer who will love it as much as they have.
Of course, there is the sustainable dimension to this business model too. Good quality clothes, though not brand new, maintain their shape and colour for longer and good brands maintain their kudos among fashionistas. So, to sum up, Second is a cheaper, more responsible way to shop for those luxury items you love. Now get yourself down there before SJP snaps up all the bargains.