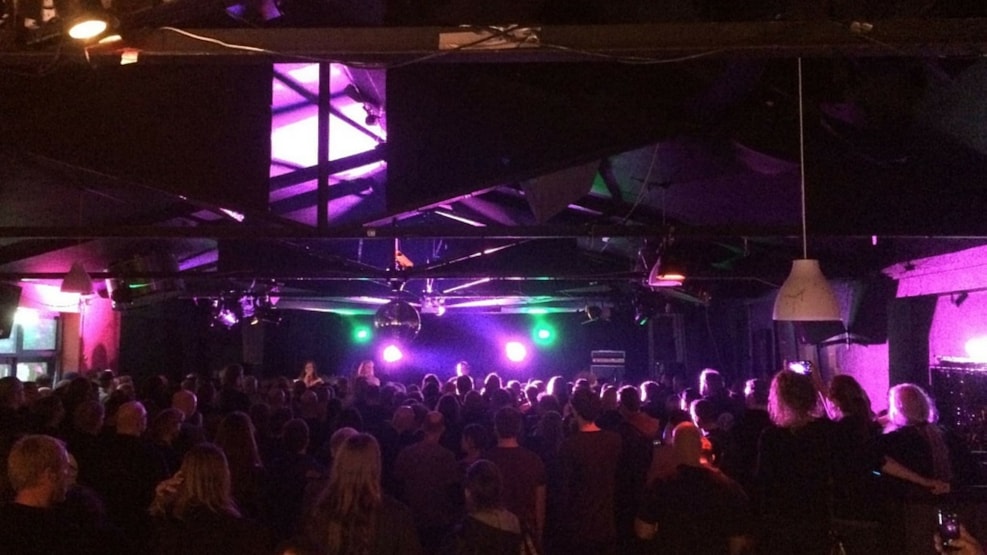 Sigurdsgade
Forget the world outside and dance till the sun comes up in Sigurdsgade in the outer Nørrebro
Sigurdsgade is a music venue welcoming you to join their big dance parties, chill outs and concerts. It is located in the outer Nørrebro and has quickly gained popularity among the young Copenhagen crowds. With good reason.
The DJ plays many crisp tunes across most genres, so there is always something for everyone. The dancefloor is always full of dancing crowds and with a sparkly disco ball hanging from the ceiling it is always the party's center. The ceiling is black with glittery lights and you get the feeling of dancing under a clear night sky.  
Over the tropic-looking bar a picture of Stevie Wonder welcomes you and you can almost feel the sand under your feet. Here you can order exotic drinks, forget the world outside and dance till the sun comes up.