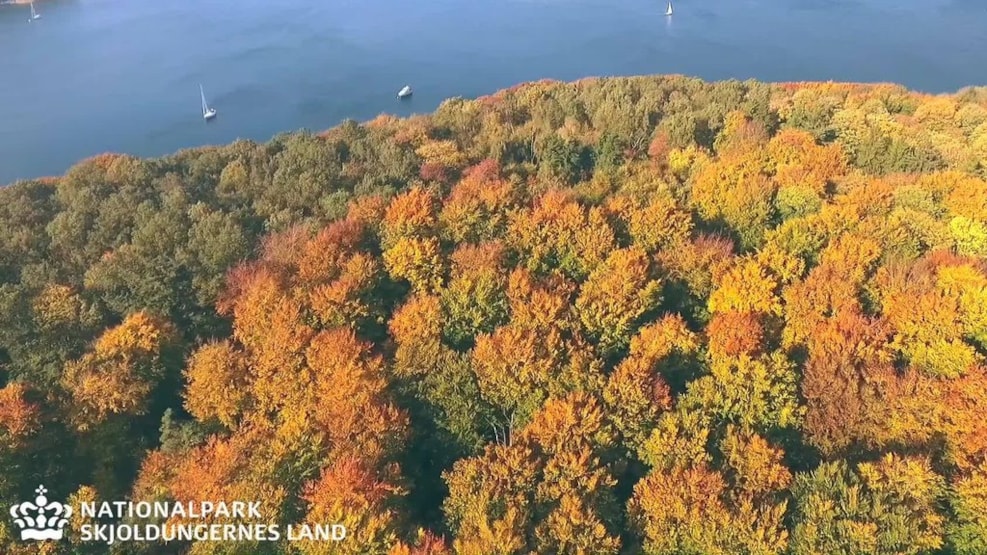 Skjoldungernes Land National Park
Skjoldungernes Land National Park along Roskilde Fjord is a beautiful and diverse natural area that encompasses both a rich cultural heritage and awe-inspiring nature. With its mix of forests, lakes and historical sites, it is an ideal destination for those who want to experience the beauty of nature and the history of Denmark at the same time.
JOIN US ON A JOURNEY INTO NATURE AND EXPERIENCE A UNIQUE PART OF DANISH HISTORY.
Denmark's first national park, Skjoldungernes Land, is located around Roskilde Fjord.
It's only a 30-minute drive from Copenhagen, which takes you straight to Skjoldungernes Land.
People have lived here since time immemorial and left their mark. And it's no wonder. The 170 square kilometres of the national park contain unique nature, cultural history and some of Denmark's most beautiful Ice Age landscapes, with rolling hills and large meltwater valleys.
Skjoldungernes Land has everything you could wish for in a national park: the fjord, the forests and culture such as Roskilde Cathedral, a UNESCO World Heritage Site. This fact, together with the enormous local support from the municipalities of Roskilde, Lejre and Frederikssund, as well as interest groups and authorities, is the reason why the area around Roskilde can now call itself a National Park.
You'll find a mosaic of natural treasures that can be experienced on foot or by bicycle. The many trails, shelters and tours in the National Park give you the opportunity to experience nature, cultural history and the landscape at close quarters.

In the 'blue part' of the National Park you can visit Roskilde Fjord with its salt marshes, coastal cliffs, islands and islets - and world-class birdlife.
In the 'green part' of the national park you can disappear into the vast deciduous forests of Central Zealand, with clearings, hiking trails, campsites and clean swimming lakes.