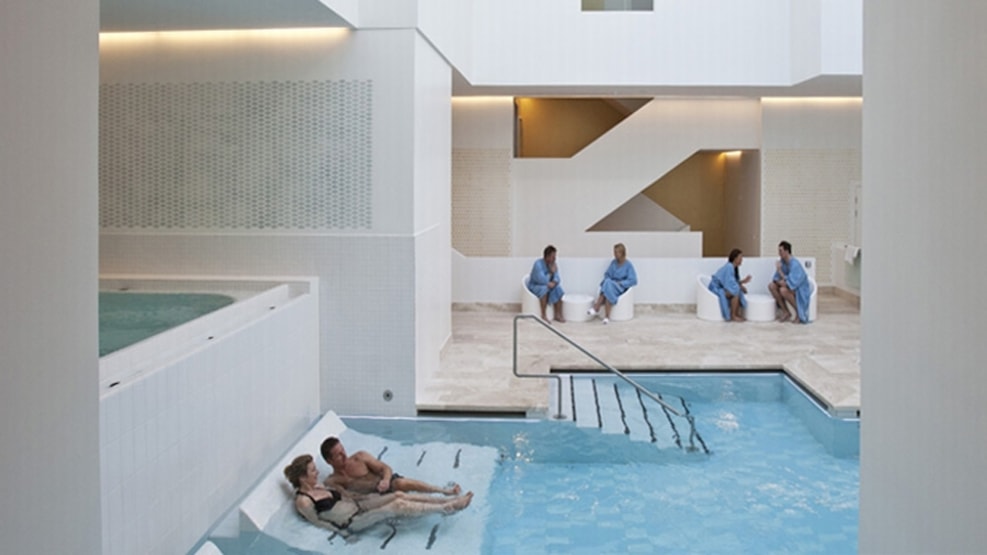 Skodsborg Spa & Fitness
Skodsborg Spa & Fitness gives you a bunch of opportunities to spoil yourself or a loved one. Here you can dive into warm baths or renew your skin with a facial.
At Skodsborg Spa & Wellness the purpose is to awaken your senses and satisfy them through light, scent, and sound.

In the spa area, you can enjoy various treatments, whether it is for your face, body, or nails. Additionally, you can indulge in everything from foot baths to salt scrubs, saunas, and more.
Light and color therapy
Skodsborg Spa also offers various types of light and color therapy, which can help you fight sadness and fatigue as well as enhance your physical strength, mood, and energy.
Fitness with a view
At Skodsborg you can strengthen your body with a good workout. Here you can work out while enjoying a view of the ocean and the woods. All the equipment is up to date, user-friendly and carefully selected. A trainer will be available to answer your questions or help you with your workout.