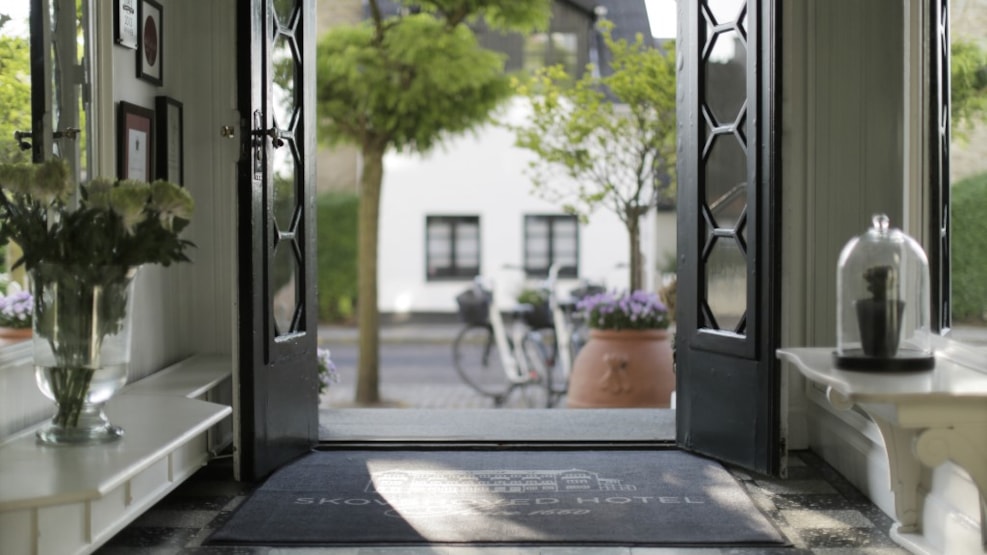 sustainable_experience
Skovshoved Hotel
Skovshoved Hotel is a historic and hip seaside hotel. Skovshoved Hotel is a family-owned boutique hotel close by the forest, the beach, and the ocean, but still only 7 kilometres away from Copenhagen's pulsating city life. This is why the hotel is also called 'The urban seaside hotel'.
Skovshoved Hotel's history goes back to 1660 where it started as a modest seaside hotel in the once rural fishing village of Skovshoved. Since then, the hotel has undergone a number of changes and renovations, most recently in 2003. Today, this gives you a modern and comfortable hotel with a cosy atmosphere. The hotel has just been awarded as a Green Key hotel.
The hotel has 22 rooms, that all have a classy interior and many of them with a beautiful sea view and a balcony from where you can enjoy the sunset, a glass of wine or just the view over Skovshoved Harbour and the sea.
At the little seaside hotel, you will get the feeling of being far away and close to it all.