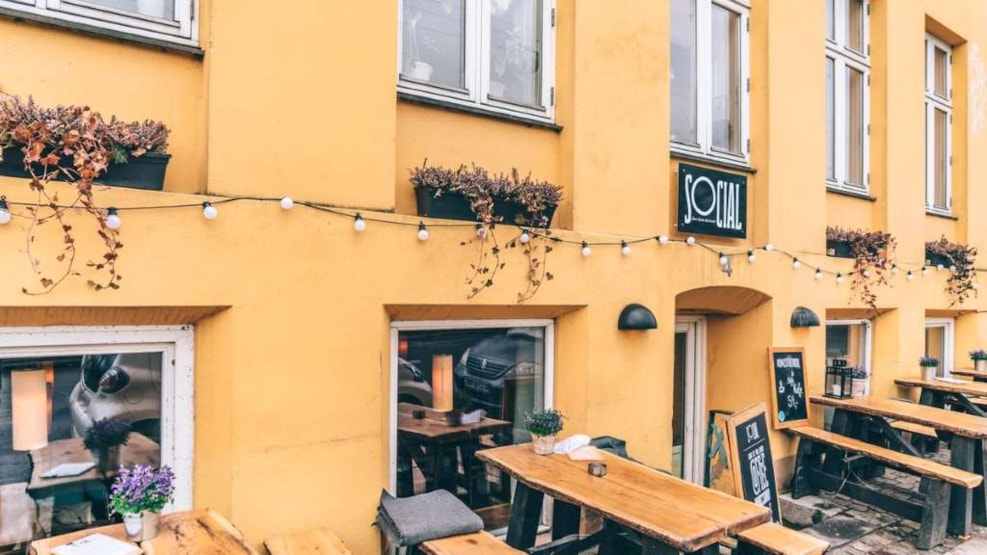 sustainable_experience
Social
Social serves healthy, gluten free food and good coffee in a laid-back, cosy café with a view of the lakes. 
Right across from the lakes and next to Queen Louise's bridge, connecting Copenhagen city centre and the multicultural Nørrebro, you will find Social. A café with a passion for good coffee and healthy food, and it is all 100 % gluten free. Their ambition is to be the coffee bar where you eat good and healthy food with inspiration from South and Central America and Asia.
There is also a twist of innovation at Social. As one of their signatures, you can order vegetable waffles in sweet versions with peanut butter and jelly or savoury ones with hummus, pesto and avocado or beef, goma dressing and pickled red onions. You can also have delicious brunch boards, shakes, acai bowls, big salads with lots of greens or baked goods to accompany your coffee. It is healthy, gluten free food without compromising on flavour.
The café is very cosy and living room-like, it is study friendly and the service is very good as well.