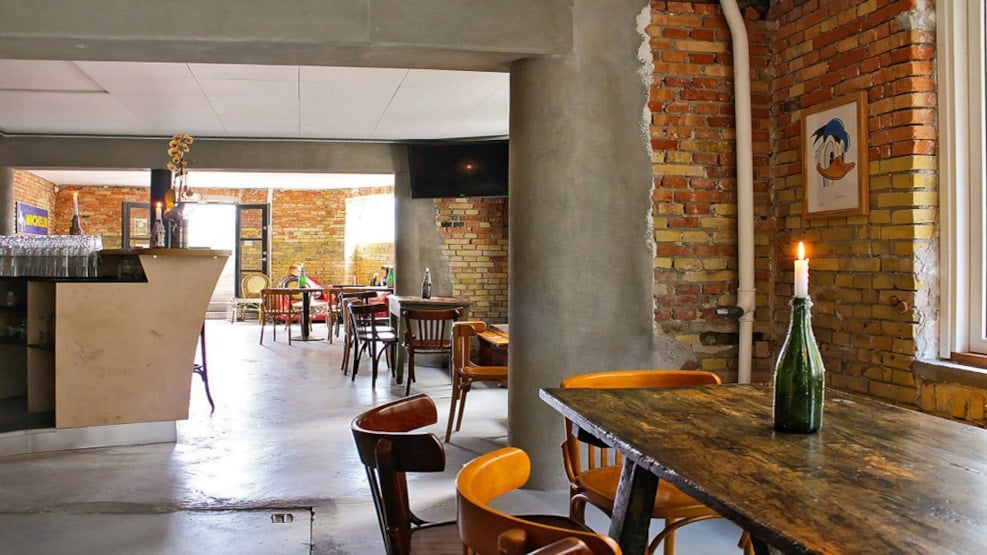 Søernes Ølbar
If you fancy a broad selection of beer on tap, then head to Søernes Ølbar (The Beer Bar of the Lakes) at Sortedams Dossering overlooking Sortedams Lake.

In the beer bar with the obvious name of "The Beer Bar of the Lakes", Søernes Ølbar, you have 20 different beer taps available as well as more than 100 different bottles of beer from all over the world.

The water at Sortedams Dosseringen by Sortedam's Lake places the big beer bar and during the warm summer months, you are free to sit outside by the tables and chairs and enjoy the large selection of beer with a clear view of the lake, the trees and the locals.

The prices at Søernes Ølbar are very manageable as a pint of beer typically costs around DKK 60.

Pint and sports

At Søernes Ølbar you get the authentic Copenhagen-experience with raw brick walls, wooden furniture, lit up beer bottles and old-school signs on the wall.

The bar is keen on the combo of sports and beer, so this is without a doubt one of the places to go to watch a game and have a pint of beer or two.

All over the walls are big flat screen TVs, showing whatever sport you desire – just ask the bartender.

The owner of Søernes Ølbar is Kim Christiansen, a successful restaurateur who also owns Ørsted Ølbar at Nørreport Station.