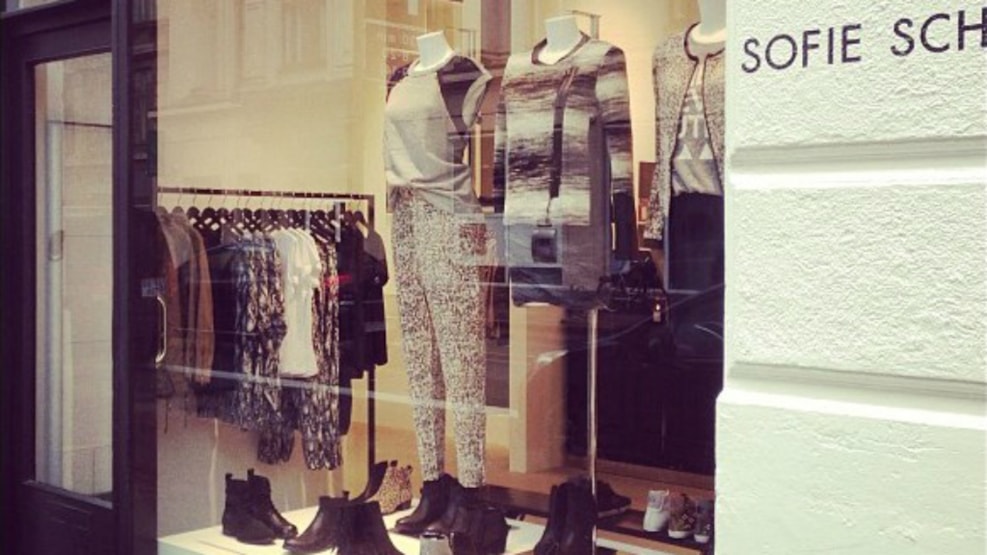 Sofie Schnoor Flagship Store
SOFIE SCHNOOR is a fashion brand for women with sub-brands for girls. The brand is designed for real-life and is both edgy-cool and sporty-chic with a playful twist – fashionable but comfortable
Edgy-cool meets comfort
SOFIE SCHNOOR's flagship store is in the heart of Frederiksberg on the upmarket Gammel Kongevej street. Both SOFIE SCHNOOR (for women) & PETIT BY SOFIE SCHNOOR (for girls) present collections four times a year, each time boasting raw feminine elegance, comfort, and luxurious high fashion.
The brand's raw edge comes from the designer's Scandinavian heritage where style doesn't have to sacrifice function. So, as well as being edgy-cool, there is always an emphasis placed on comfort. These are clothes that look like you're making an effort but also feel comfortable throughout a busy day.
Luxury that gives you options
Browsing through the store you'll find some stand-out pieces, with distinctive colours, detailing or tailoring alongside regular sweatshirts. Hoodies are made more luxuriant through velvets and rich colours. Shirts and jackets are made more celebratory with metallic treatments. Simple shirt dresses are also lifted with metallic detailing. So, whether you want to go for something more traditionally feminine like a floral print or more modern and laidback like a sweat pant – SOFIE SCHNOOR gives you options, while maintaining a sense of luxury and quality.
What's more, you'll find special items and limited editions that are only available in the Frederiksberg store. Among these unique items, you can get your hands on hand-sewn boots from Italy, t-shirts and specially made sneakers.