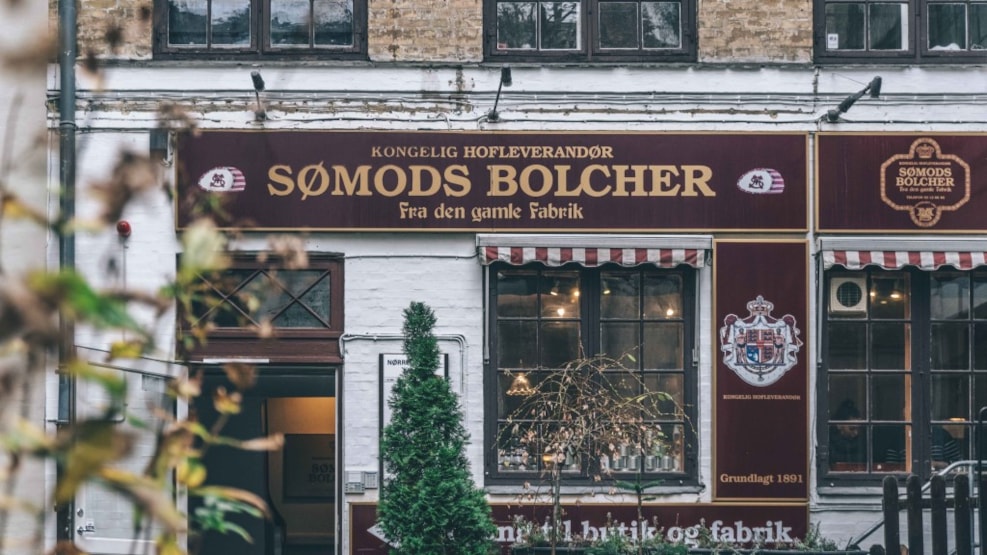 Sømod's candies
In a backyard in the heart of the city, you can visit the old drops and sweets factory, Sømods Bolcher, which is the only place that still produces candies using the same method they used 100 years ago.  

Sømods Bolcher's traditions and principles started back in 1891 in Nørregade in inner Copenhagen. Today it's the fourth Sømod generation who runs the shop, which now has status of royal purveyor.

Made the old-fashioned way

The candies are made ​​by hand by using the original equipment as in the olden days.

The amount of produced candies has increased significantly since 1891, and today you can indulge yourself in 74 different kinds of candy.

Sugar free candies

The ingredients are the same as in 1891, colours and flavours are all natural, and there is no preservatives added. Unlike the olden days, Sømod's Candies offers sugar free candies as well.