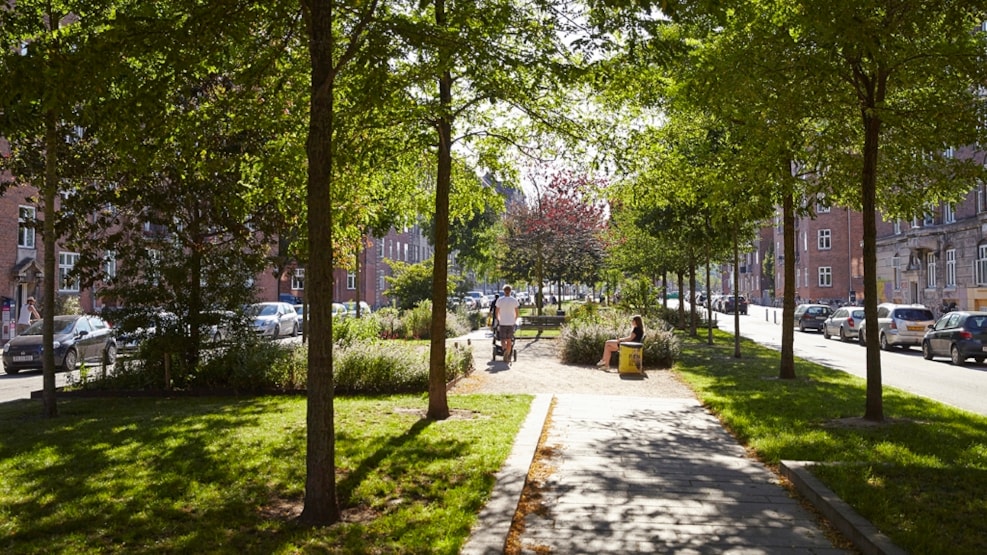 Sønder Boulevard
Sønder Boulevard is a grassy strip and local hotspot in Copenhagen's hip Vesterbro neighbourhood.
A serious facelift of the long, calm boulevard in 2007 made way for a new and popular green belt of possibilities and activities for Copenhageners of all ages.

The goal with the makeover was to create an attractive and green city space on Vesterbro. The mission proved highly succesful as the boulevard today is one of Vesterbro's most popular recreational areas and hang out spots filled with shopping and great cafés. 

There are playgrounds, artificial grass for ball games and a field with asphalt for biking, etc. The strip stretching from one end to the other compose a perfect area for kids to run and play.