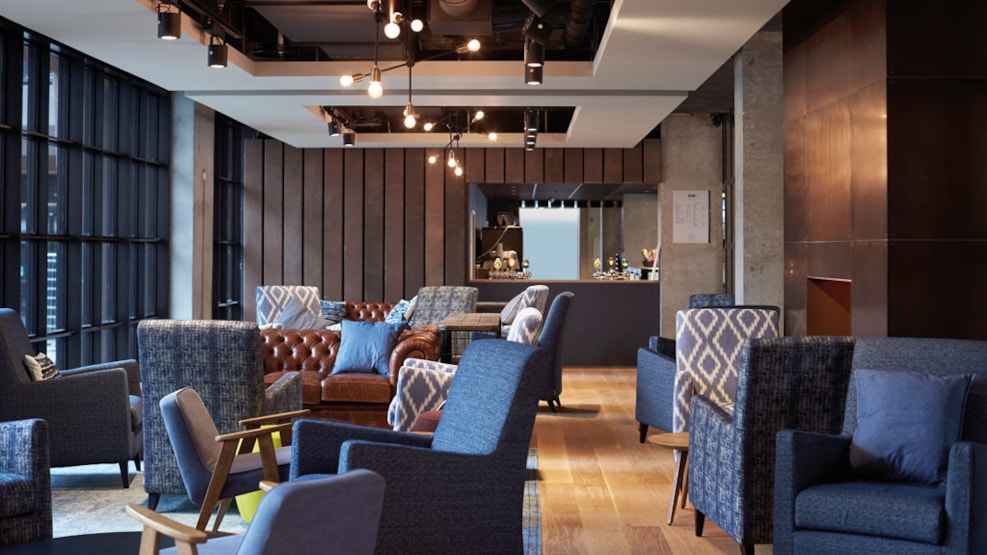 sustainable_experience
Steel House Copenhagen
Stay at the luxury hostel Steel House Copenhagen in the heart of the city.
The former Metalworker's Union headquarter in hip Vesterbro has been transformed into Copenhagen's brand new luxury hostel, Steel House Copenhagen.
Steel House Copenhagen is located right in the heart of the city. Its address is in Vesterbro, but right next to Nørrebro, Frederiksberg and the city centre with everything right at your fingertips.
The setting of the New Yorker-inspired Steel House Copenhagen is 'industrial chic' with raw elements, soft textures and rustic interior. The large hostel features 253 rooms in total, including 64 two-bed rooms, 54 four-bed rooms and 135 six-bed rooms.
When staying at the new luxury hostel, you will have access to their very own gym, pool, bar, free Wi-Fi and of course the great location that means you won't have to spend much time travelling. You can just get up in the morning and walk to the centre before your morning coffee gets cold.
Whether you're backpacking or travelling with family, Steel House Copenhagen welcomes everybody in the stylish yet cosy surroundings.